If you've got a sweet tooth, you will know the importance of pairing the perfect end to your meal with the most suited wine on the menu. Whether the way to your heart is chocolate or you love desserts with fruit as their main ingredient, different wines will enhance these flavours to make the taste of your chosen dessert pop.
In this article, we will detail how you can choose a wine to pair with a dessert, taking inspiration from the divine range of desserts offered by The Meat & Wine Co and considering the best wine pairings possible.
How To Pair Wine With Dessert?
Similarly to dessert, the wine you drink as you finish the last course of your meal should be beautifully sweet to avoid any bitter aftertaste that contrasts your dessert. We want to avoid dry and high-acidity wines, as the sugar you are consuming in your dessert will heighten this acidity and create an unpleasant and sharp taste that shouldn't be paired together.
Instead, a dessert wine should be sweet and generally a similar colour to your dessert. For example, dark chocolate goes well with fruity red wines, and white chocolate goes with white wines with subtle dryness and fruity notes.
Top 5 Dessert & Wine Pairings
You can choose from many different desserts and wines, but some are more popular than others. We have looked at 5 of the most popular dessert flavours and variations and considered which wines pair best with these well-loved desserts.
Here are our top 5 wine and dessert pairings:
1. Apple Crumble Wine Pairing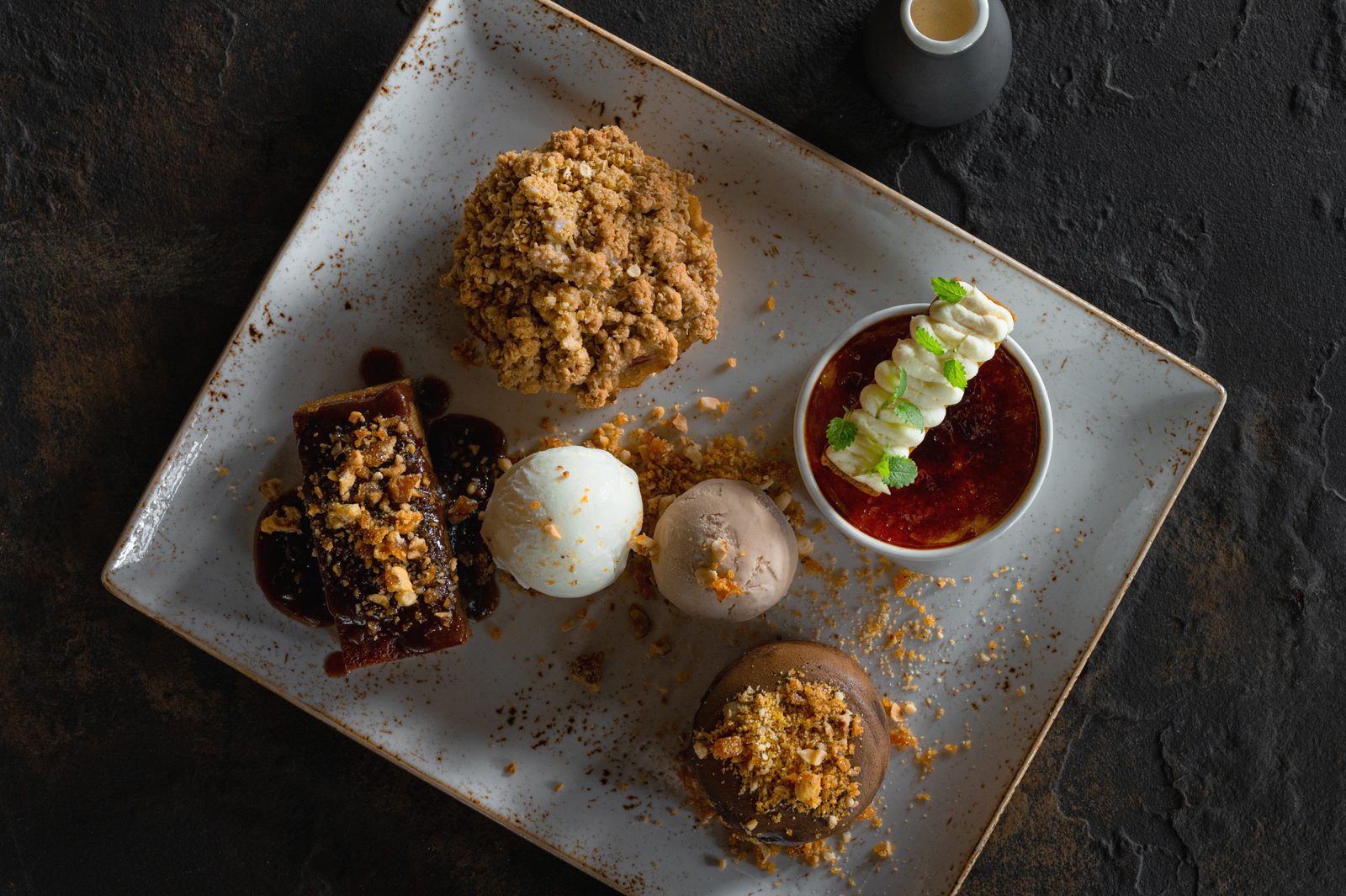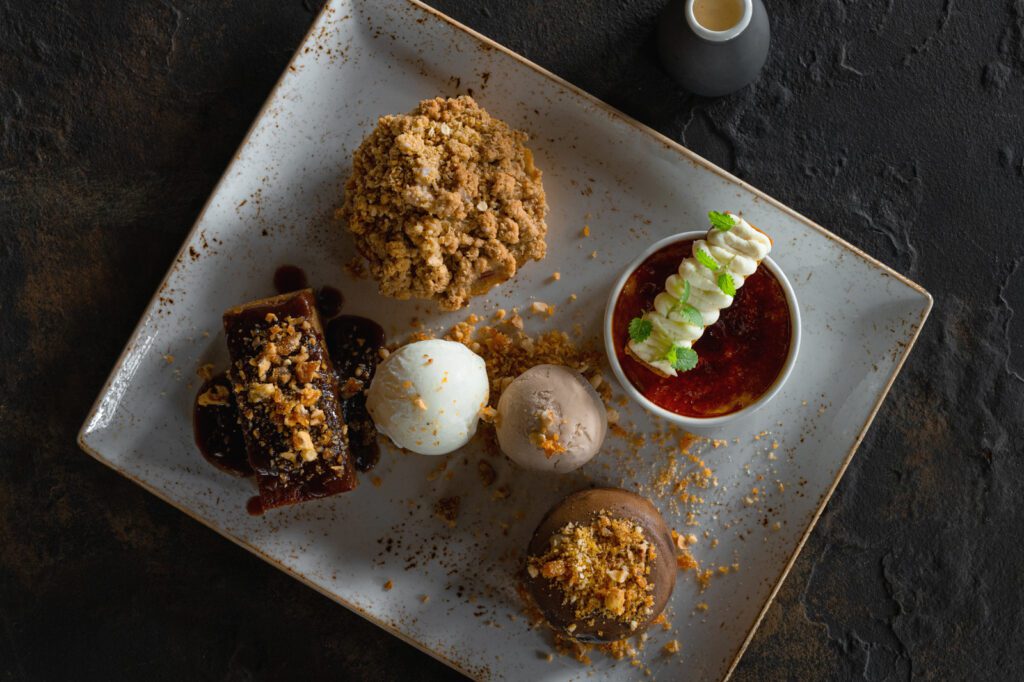 When it comes to the classic fruit-based dessert, apple crumble, it is evident that you will need a subtle wine that doesn't overpower the delicately sweet flavours most apparent in this dish. Apples don't have the most potent taste in the world, and crumble is a cosy and gentle flavour often served with sweet vanilla ice cream or custard.
Therefore, we recommend always pairing apple crumble with a wine that won't hold too much strength against this sweet and subtle dessert. Zinfandel is a great red option with cinnamon, and fruity berry notes that enhance the apple in the crumble. Alternatively, dry Riesling is a great white wine to penetrate the sweetness of the dessert without detracting from it due to the citrus and green apple notes this wine carries.
2. Chocolate Wine Pairing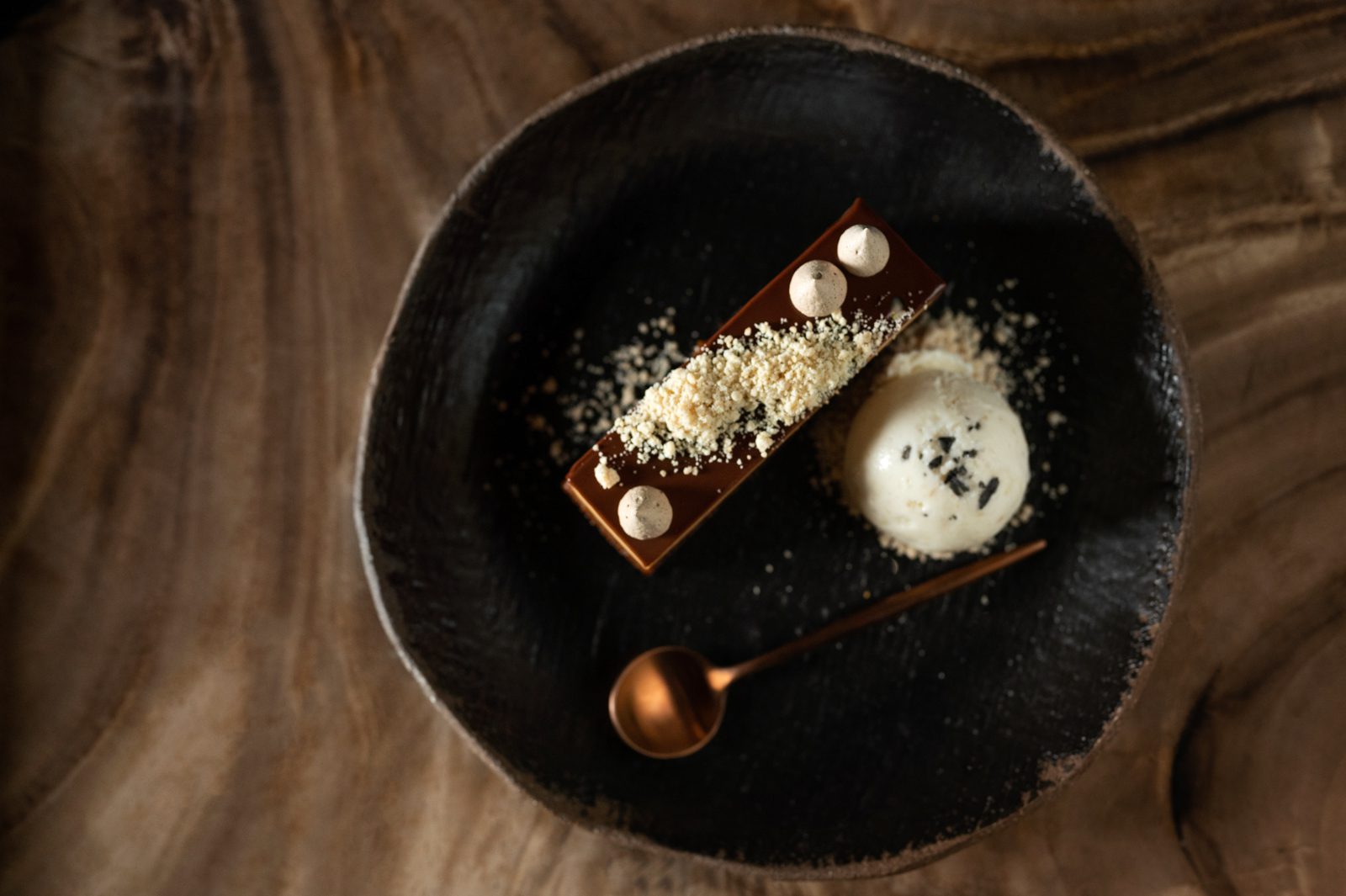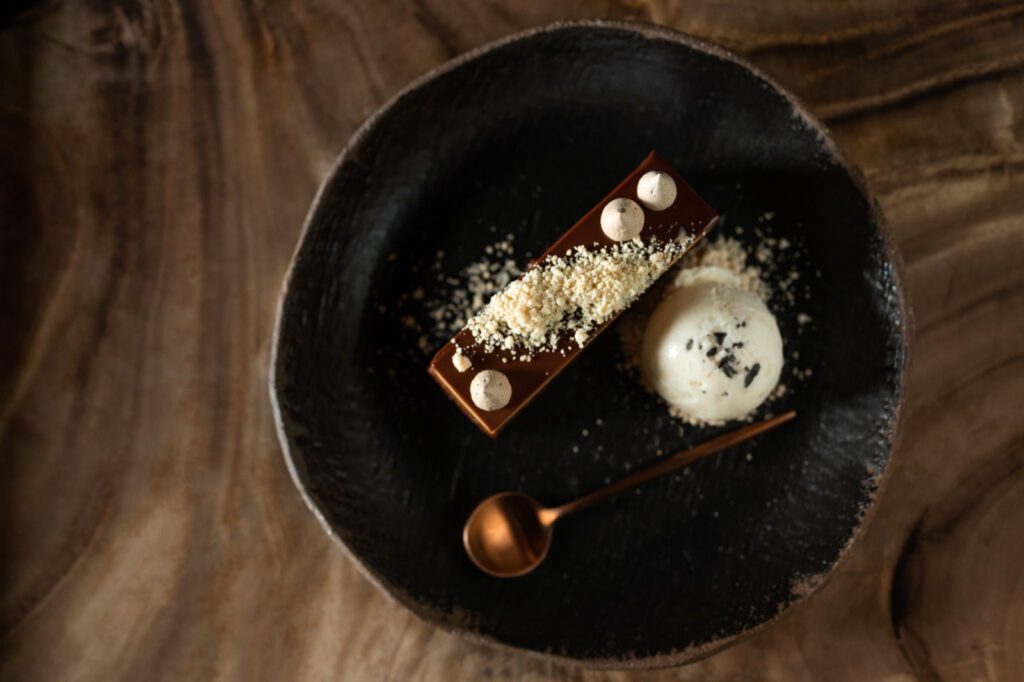 Now, when it comes to desserts with chocolate as the star of the show, there can be various wines that suit each dessert. This is because there are different types of chocolate, and the flavours of cocoa can be enhanced by other ingredients, making them sweeter, saltier or richer.
For milk chocolate, the best wine pairing is a wine such as Brachetto d'Acqu. This semi-sparkling Italian red provides the sweet taste of red berries, the perfect pairing to add vibrancy to a creamy milk chocolate dessert.
When pairing wine with dark chocolate, the best wine to choose is a well-rounded wine that can live up to this intenseness. Merlot is an ideal option due to its rich plum flavour that isn't overly sweet, the same way dark chocolate isn't.
For white chocolate, the best wine pairing is a sweet wine with fruity notes to ensure there is no bitterness involved in this pairing. We recommend New Zealand Sauvignon Blanc for an ultimately fruity flavouring.
3. Hazelnut & Wine Pairing
Hazelnut is a versatile dessert ingredient and can be served in various items, from brownies to cookies and fondants. Similarly to milk chocolate, hazelnut isn't an extreme taste and will usually provide a layer of indulgent creaminess to a dessert, so it is important to pair hazelnut with a wine flavour that is vibrant.
For example, Brachetto d'Acqu would work brilliantly if you would add a fruity flavour to your hazelnut dessert; a dry red such as Cabernet Sauvignon would help keep the richness and roasted flavours at the forefront of your palette.
4. Creme Brulee & Wine Pairing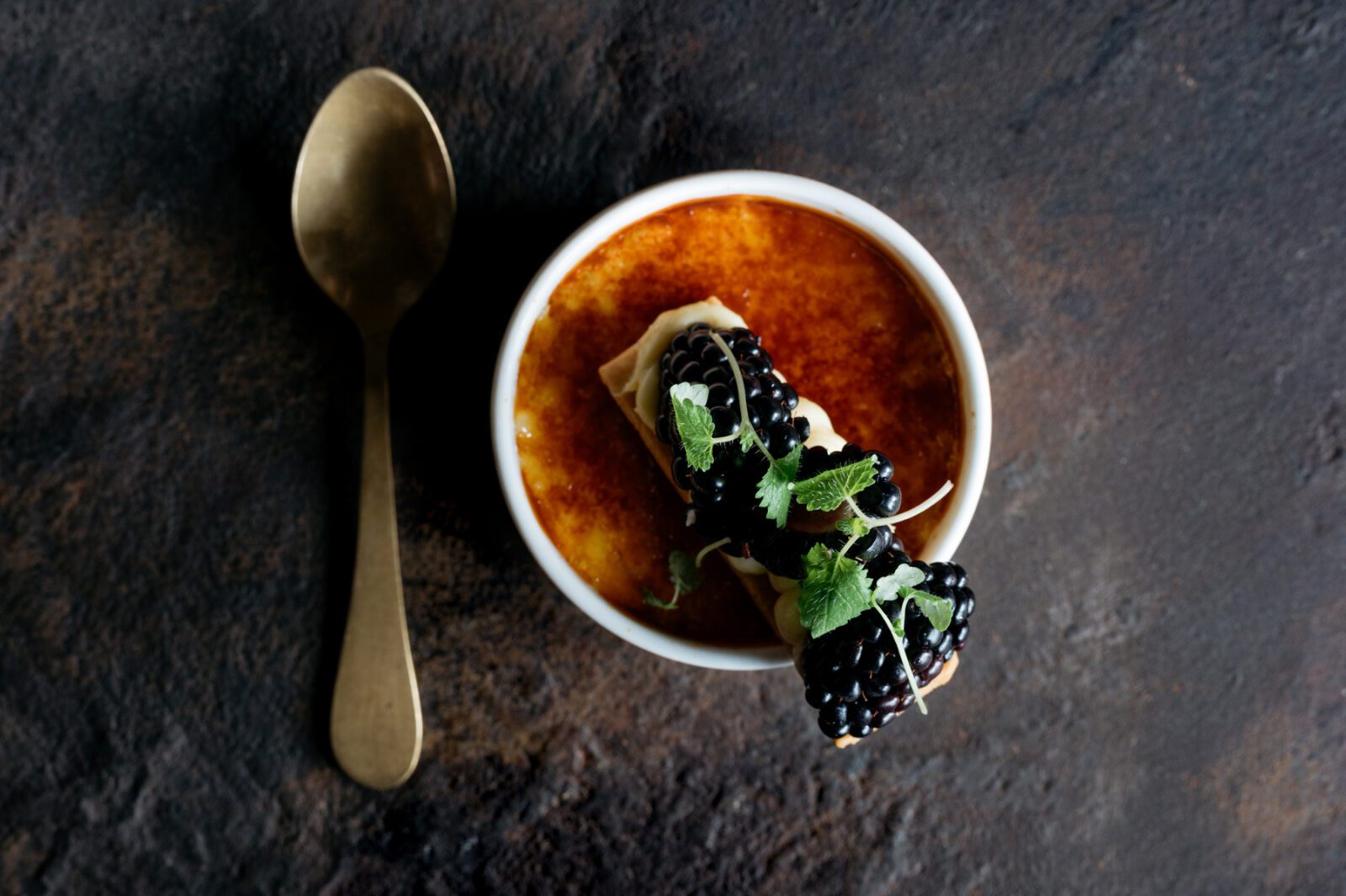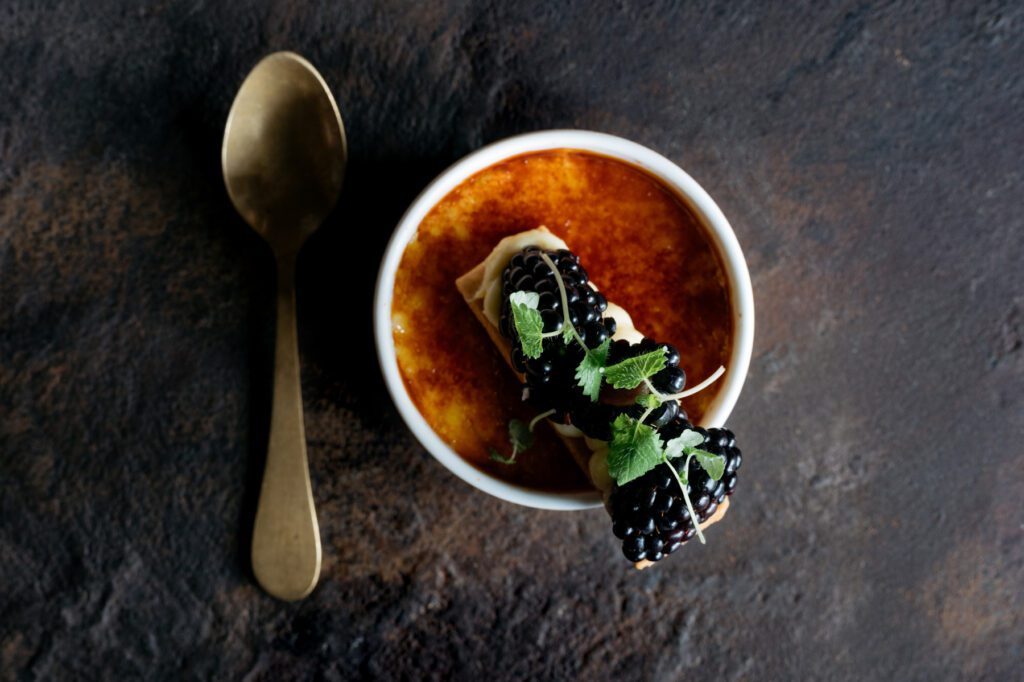 One of the most famous desserts in the world is a creme brulee, with the majority of restaurants in numerous locations offering this popular sweet dish to guests. Its flavour is loved for being sweet and comforting whilst offering a tangy taste from the caramelised top, which adds its distinguished crunchy texture.
Our top wine pairing for a creme brulee is something sweet and low in acidity to ensure no bitterness occurs when drinking it at the same time as eating your ultimately sweet creme brulee! Sauternes is an excellent option due to its sweet, fruity and nutty flavours.
5. Biscoff & Wine Pairing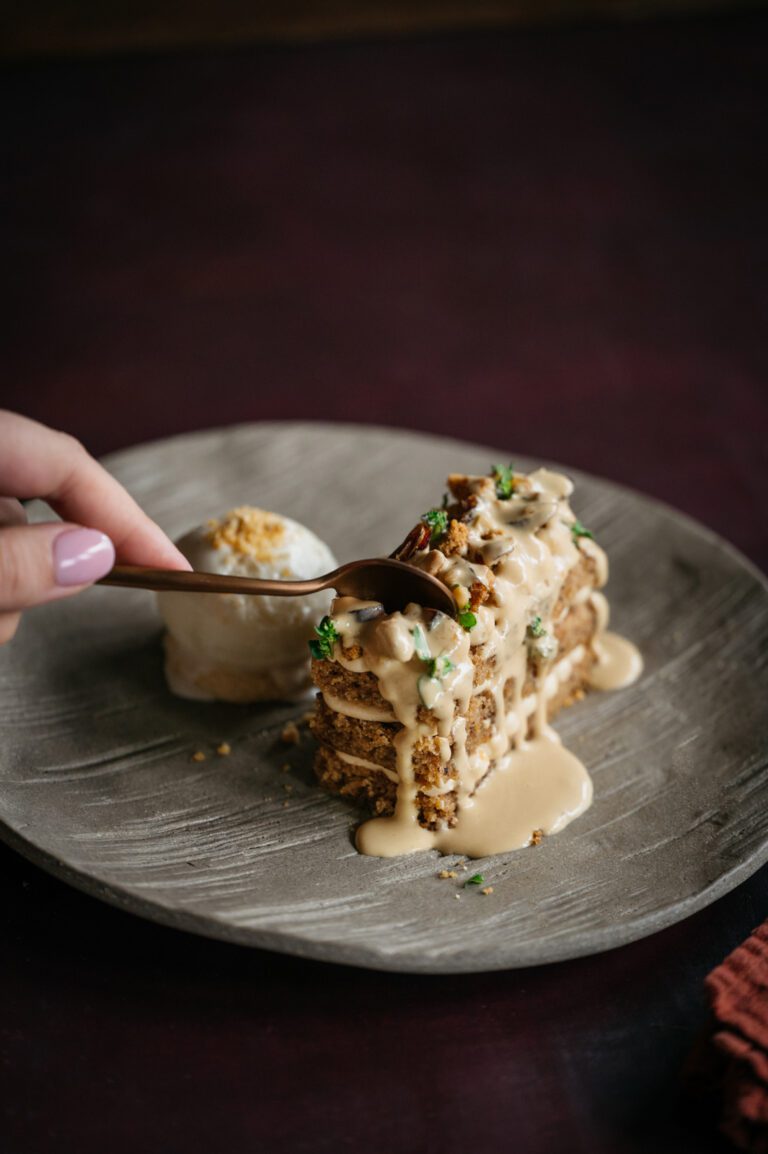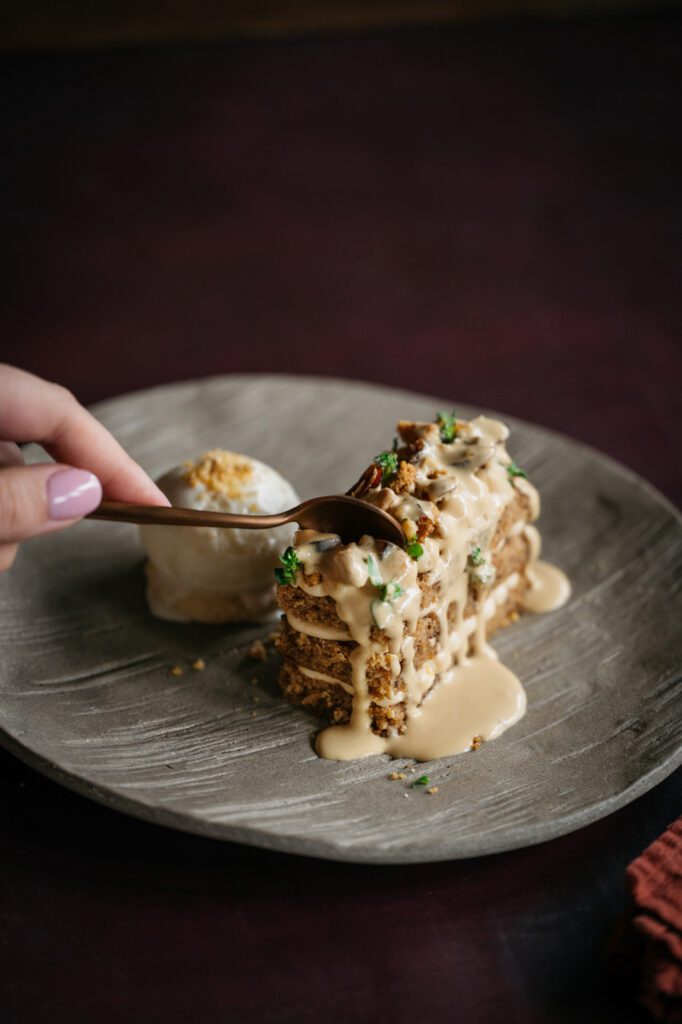 Biscoff is one of the most popular modern-day desserts and is often incorporated into cheesecakes, cookies and brownies. It has a distinct biscuity taste that makes it incredibly unique, making it apparent why it is so popular with people of all ages! Of course, biscuits are more popularly enjoyed with coffee and warm beverages, but there is no reason why you can't enjoy Biscoff with wine.
If you're looking for a wine pairing to go with your next Biscoff treat, look no further. Sherry is a good option to pair Biscoff with as it has a dry, nutty and fruity flavour that isn't overly sweet but provides a remarkable flavour that would combine well with Biscoff.
You can use our recommendations as a guide for the next time you dine out, ensuring you can impress the other members of your dining table and indulge your tastebuds! Of course, it can be overwhelming when faced with an extensive wine menu, but having some knowledge of which wines pair well with each course will ensure you can make the best decision.
You can book a table at The Meat & Wine Co to try a range of desserts that incorporate the ingredients we detailed above, such as a chocolate & hazelnut fondant and classic creme brulee, with an incredible wine menu for you to use your new pairing knowledge!
Did you enjoy this article? Check out some of our other pairing guides to pair your favourite wine with all types of foods and delicacies: