Discover our all-new dry-aged steak with a Japanese red miso infusion
AGED Caramelised Onion & Red Japanese Miso available at The Meat & Wine Co restaurants from 13th March 2023.
When we introduced our dry-aged steak programme, AGED, we made this exquisite dining experience available to Australians all over the country.
Not only that, we added our own unique twist with our exclusive dry ageing process, which allows us to infuse our steak cuts with subtle yet divine additional flavour profiles. We regularly update the AGED menu, switching between flavour infusions for interest and variety, including beautiful flavours such as truffle and coffee.
Now for the first time ever, we're introducing dry aged steak with a Japanese red miso and caramelised onion infusion. And we couldn't be more excited to share it with diners.
Japanese red miso and caramelised onion dry-aged steak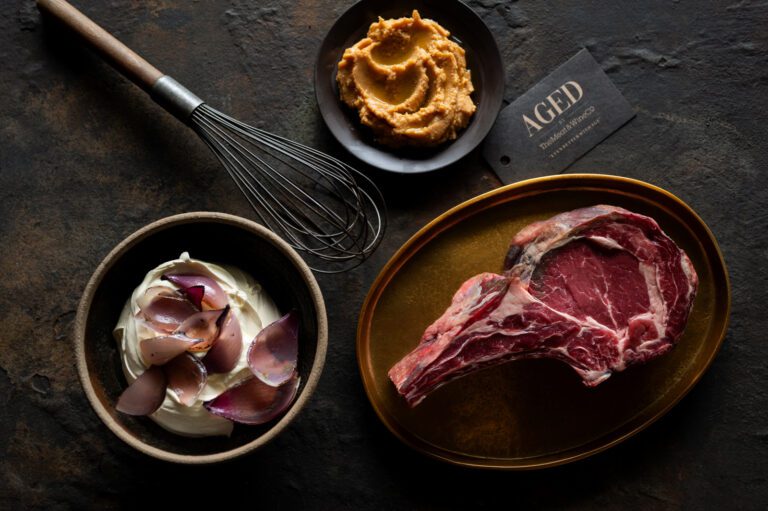 Dry-aged steak is already a unique dining experience, but as more restaurants offer this sensational meal, we've added an extra layer of distinction with the Japanese red miso and caramelised onion infusion.
This flavour combination evokes a deep umami taste in the meat, beautifully fusing with the richness of the beef.
The result is a dining experience that is truly unique, and not something you'll likely find anywhere else in Australia right now – let alone the world. It's the first time Meat & Wine Co has ever offered this flavour combination, and is only available for a limited time.
You will only be able to find it at our Meat & Wine Co restaurants from March 13, and it will be available until May 16 2023.
How do we achieve this umami flavour infusion?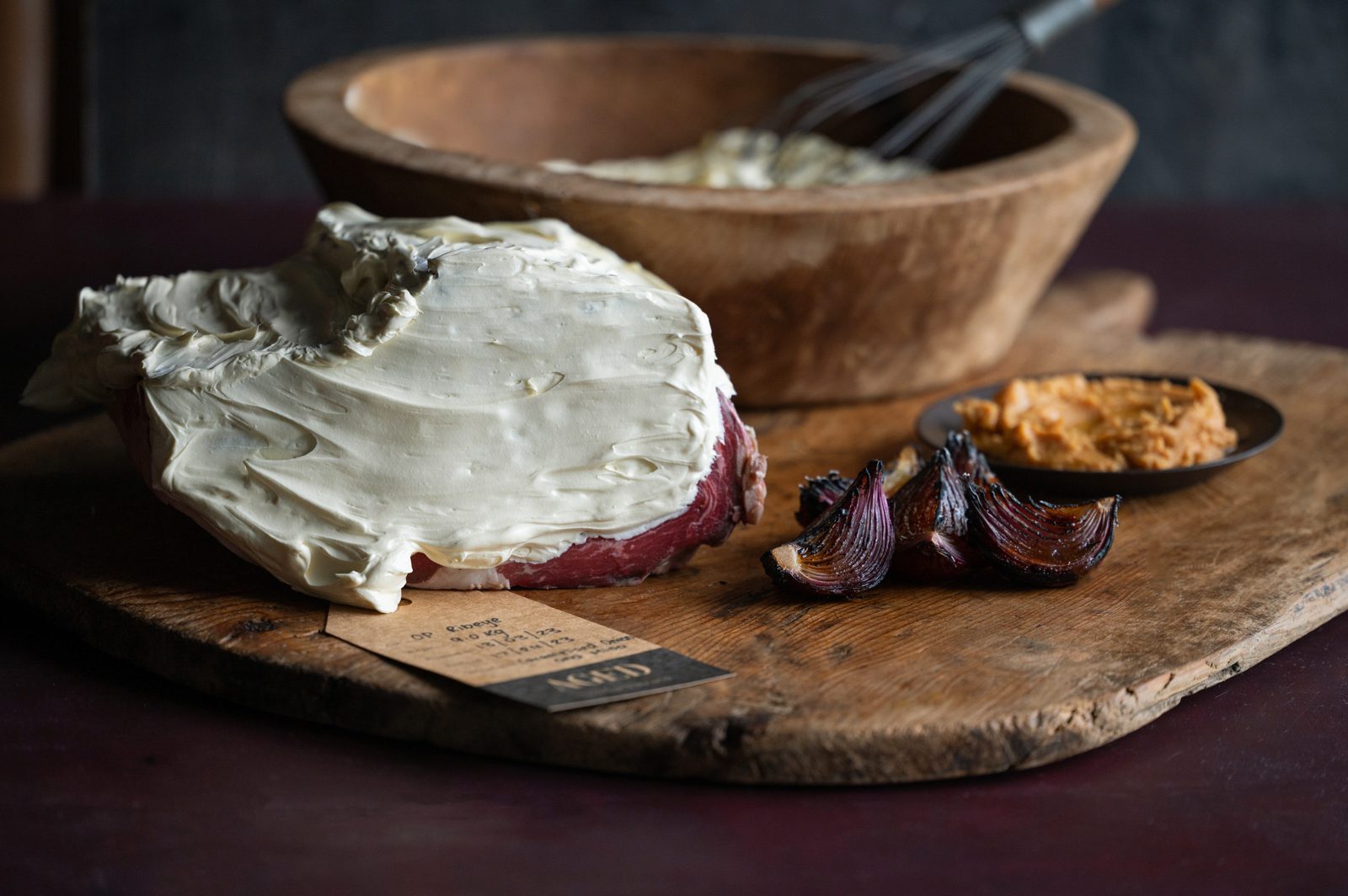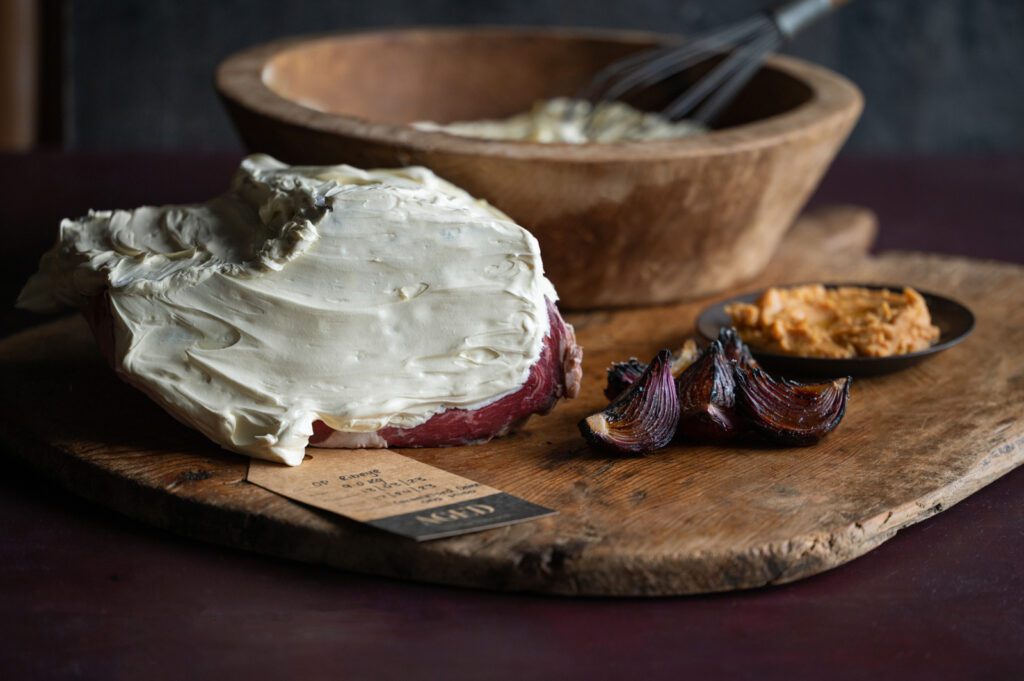 The Meat & Wine Co takes pride in offering dry aged steak that we have aged in house, in our own specialty dry agers. However, there's more to our AGED programme than dry aged steak that we've made ourselves.
We've also created an exclusive dry ageing process that allows us to add subtle flavours to the beef as it ages.
To do this, we first allow the beef to age for one to three weeks in our temperature- and humidity-controlled dry-ager. This is how all dry age steaks start their process.
However, we veer from the traditional path by then adding a generous layer of whipped Wagyu butter to the entire piece of meat. This seals in any remaining moisture, allowing the beef to continue to age without further drying out. It also allows the proteins and enzymes in the butter to continue to break down the muscles in the meat, making it incredibly tender.
With its thick fat coating, the beef goes back into the dry ager, where it continues to age, becoming more flavourful and tender with every passing day.
This layer of Wagyu butter gives us the perfect opportunity to infuse the beef with flavour. We offer one dry aged steak without flavour infusions for those who would prefer a more traditional beef dish, and one that has been aged in a layer of fat loaded with Japanese red miso and caramelised onion for something a little extra special.
Be sure to make your reservation at The Meat & Wine Co from 13th March so you don't miss out on one of the most special dining experiences in Australia.