The cooler weather has arrived, but there's a silver lining with every grey cloud, and you'll find it at the The Meat & Wine Co.
We're celebrating our favourite wintry seasonal foods with a brand new menu that will warm you up from the inside out.
Here are some of the best seasonal foods to enjoy this winter, and how we're incorporating them into our new winter menu.
Truffle
It should go without saying that as soon as the first rain drop falls, we start looking forward to the Australian black truffle season. This delectable ingredient is typically available from June through to August, perfectly complementing a variety of hearty winter dishes and adding a delicious touch to some of our best in-house meals.
This includes our flagship dry-aged truffle steak, an exquisite experience created with our unique dry ageing process that allows us to infuse subtle truffle notes into every cut for a truly special dish.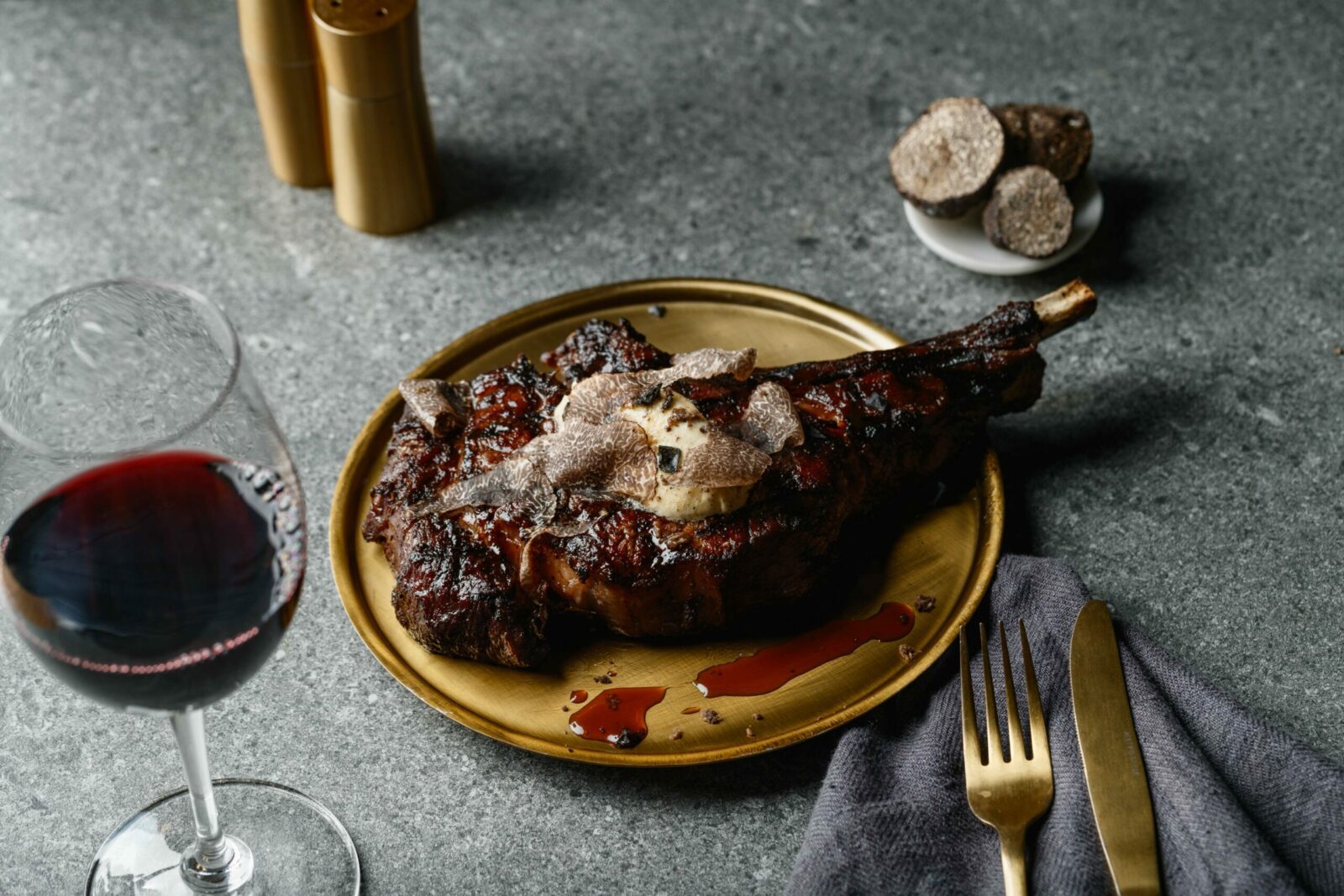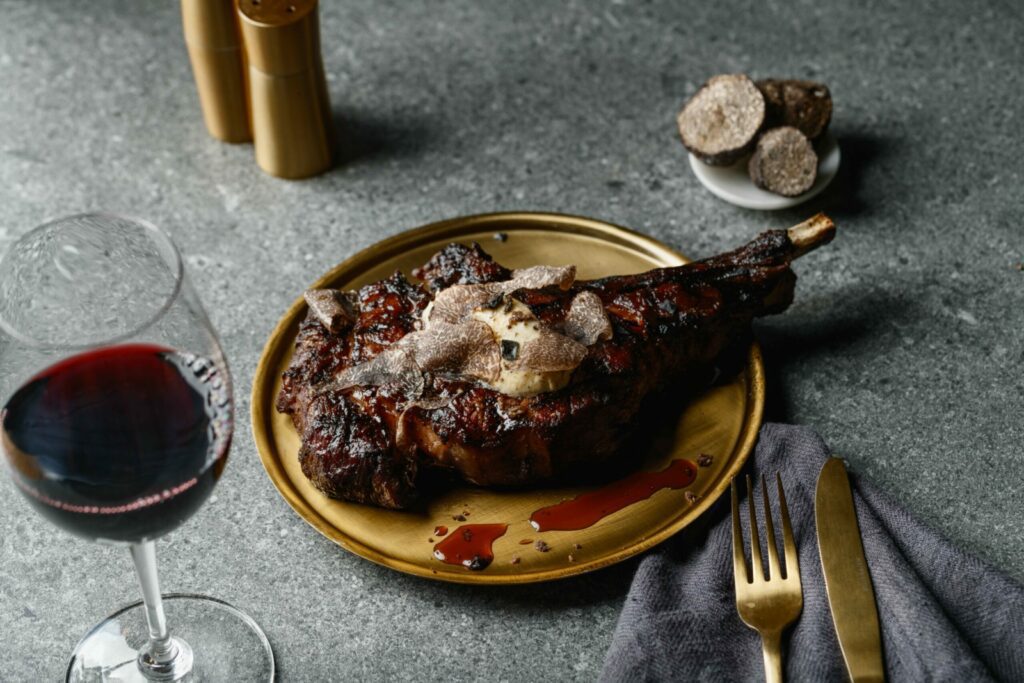 Alternatively, you can enjoy the rich flavours of truffle with our new vegetarian side dish, a truffle mac & cheese. This dish combines a trio of cheeses – parmesan, gruyere, and cheddar – for a richness and depth of flavour, then adds truffle and chives to elevate this popular dish into a fine dining experience.
Eggplant
Eggplant is an underrated ingredient, and makes for a warming, hearty addition to any dish. That's why we've included it in our new lamb shoulder main course for exceptional flavour and texture.
You'll find the eggplant as a luscious puree at the base of the meal, where it's joined by pearl couscous, sun-dried tomatoes, chickpeas, chimichurri, hemp seeds, and harissa sauce. It perfectly complements the richness of the lamb shoulder, adding a lighter touch to an incredible wintry meal.
Cauliflower
Cauliflower is an extremely versatile ingredient, perfect in everything from a snack to a side to a main dish.
In our new main course, we're offering a Roasted Harissa Cauliflower, a dish loaded with warmth and flavour. It's served with a black sesame and chickpea puree, chimichurri, almonds, and soft herbs.
This is a vegetarian dish, but a fast favourite for anyone looking to try something a little different.
Mushroom
It's hardly a winter menu without a flavour-packed mushroom dish, and our new vegetarian Stuffed Mushroom side is the perfect example.
This tasty menu addition comes with walnut butter, a herb crumb, and feta and rocket for bite-sized morsels of goodness.
Much like the Truffle Mac & Cheese, this Stuffed Mushroom side makes for a perfect accompaniment to our range of premium steaks.
Rhubarb
Rhubarb is a staple in many Australian homes, used in tarts, jams, and crumbles throughout the cooler months.
At The Meat & Wine Co, you'll find an upscale classic Apple & Rhubarb Crumble on the menu this winter. It perfectly fuses the sweetness of apple with the tart flavours of rhubarb with a shortcrust tart, crème Anglaise, and fior di latte gelato for a dessert that hits the spot every time.