The Meat & Wine Co has always been about more than just great steak. From our Afro-centric focus to our exclusive range of beef and our hand-selected wine lists, we've always been dedicated to the exceptional.
And few things say exceptional quite like our dry aged steak. Here are the top five reasons why you won't regret trying our dry aged steak in Sydney.
1. Steak like you've never tasted it
Steak is a classic, beloved dish. That crispy skin, that tender middle, and that rich flavour profile is unlike anything else.
Dry aged steak takes it all one step further. The dry ageing process amplifies those rich, beefy flavours, and tenderises the meat for an even more delicate texture. It creates a dish with all of your favourite features of steak, but heightened and elevated into something that is to standard steak as standard steak is to the average sausage.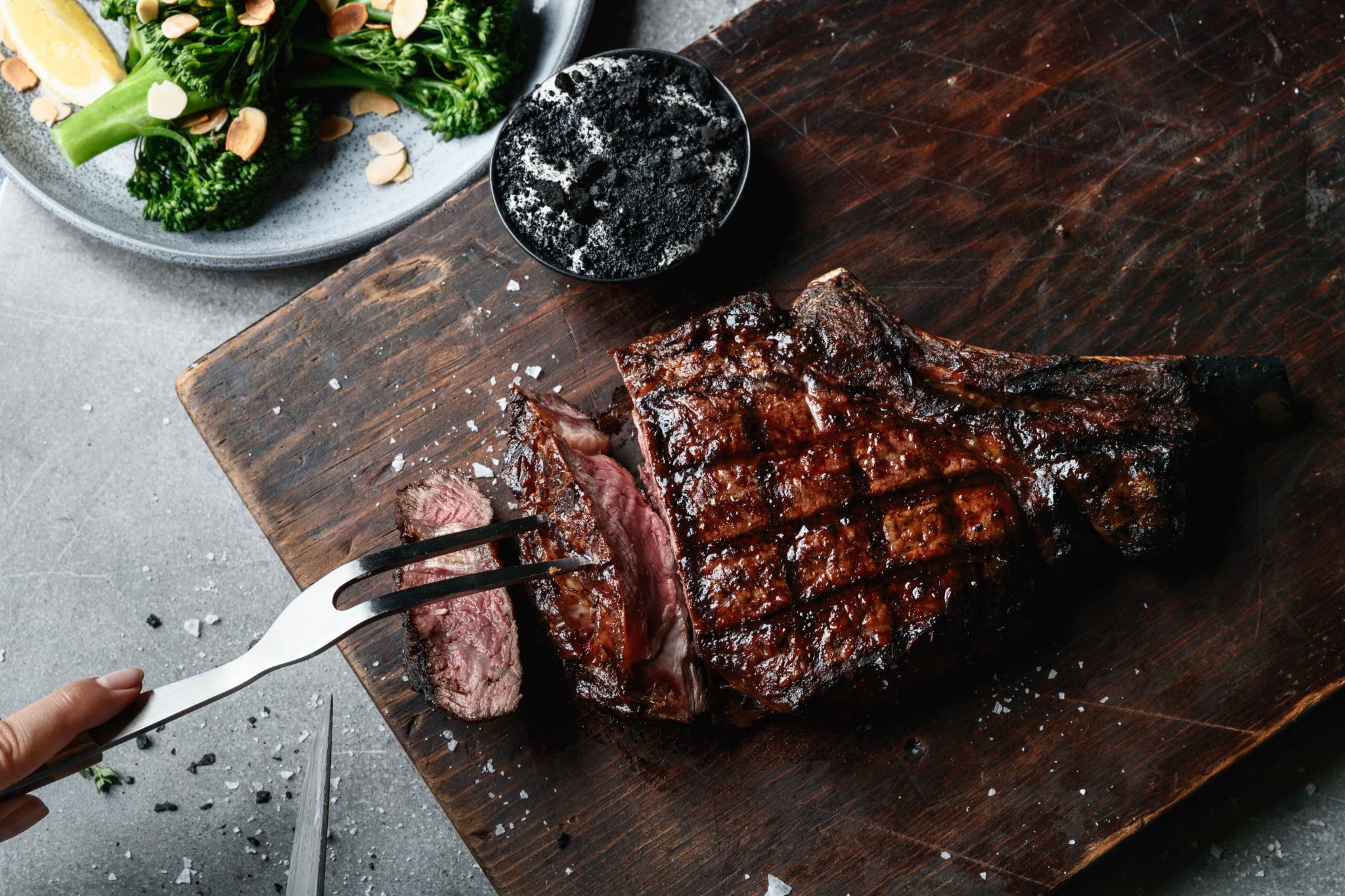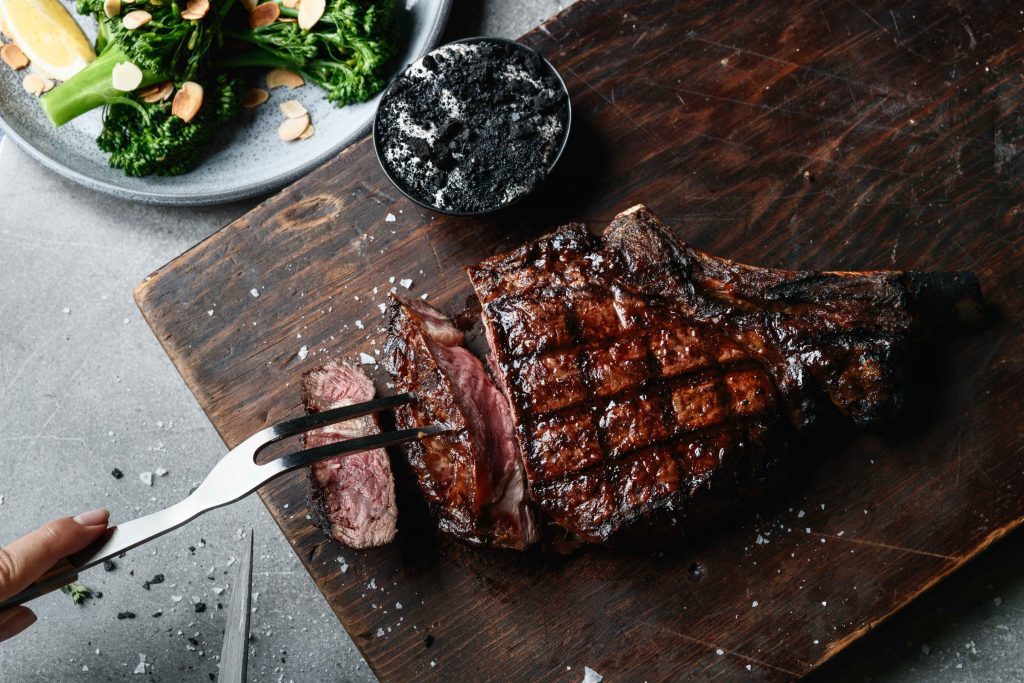 2. Steak with harbour views
An incredible view might not enhance the steak, but it certainly enhances the experience.
When you dine with us in Barangaroo or our new Sydney CBD location, take a window seat to enjoy the lively views out on the harbour as boats come and go and people walk by. This adds a peaceful yet entertaining backdrop to your exceptional dry aged steak.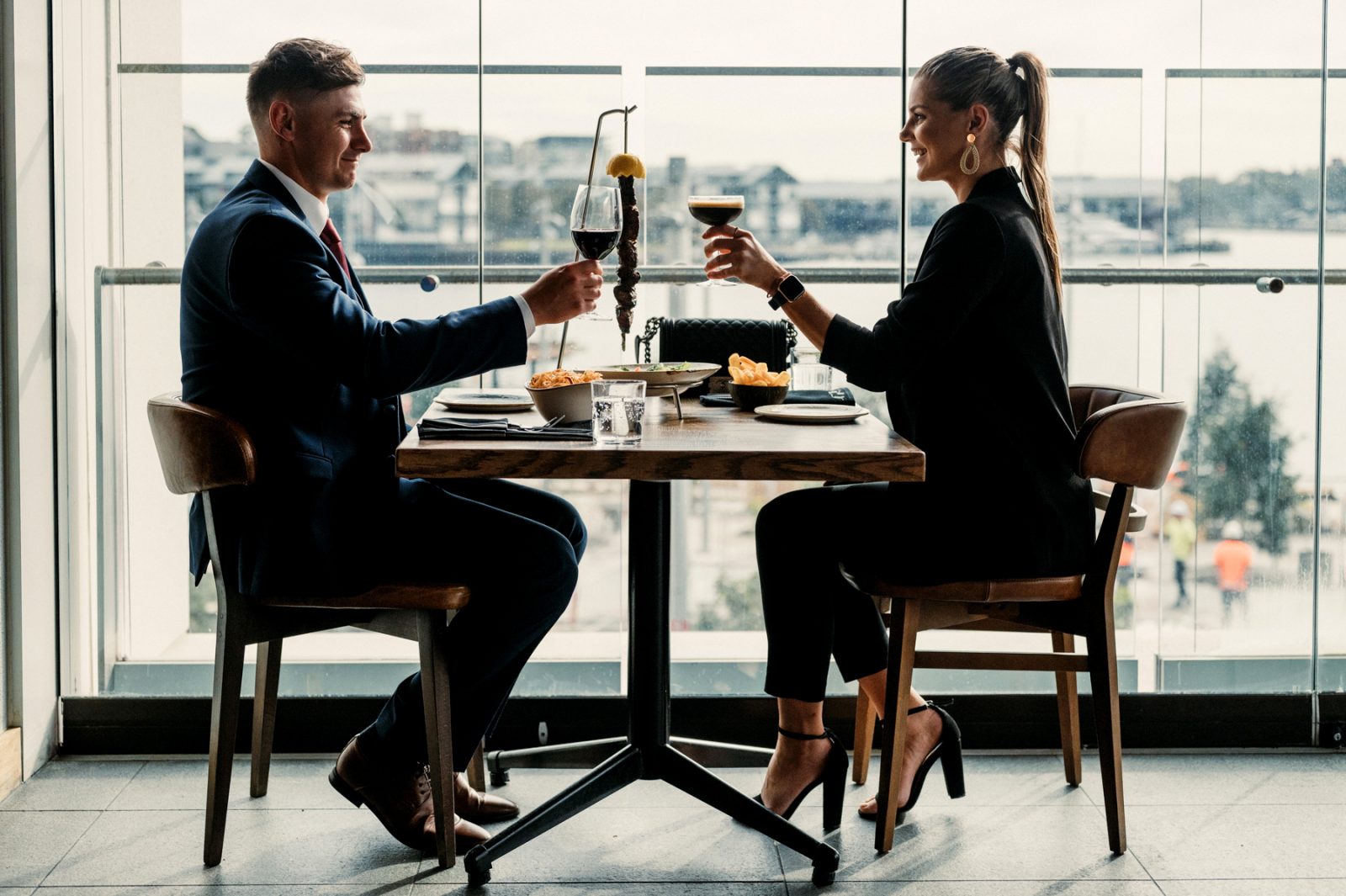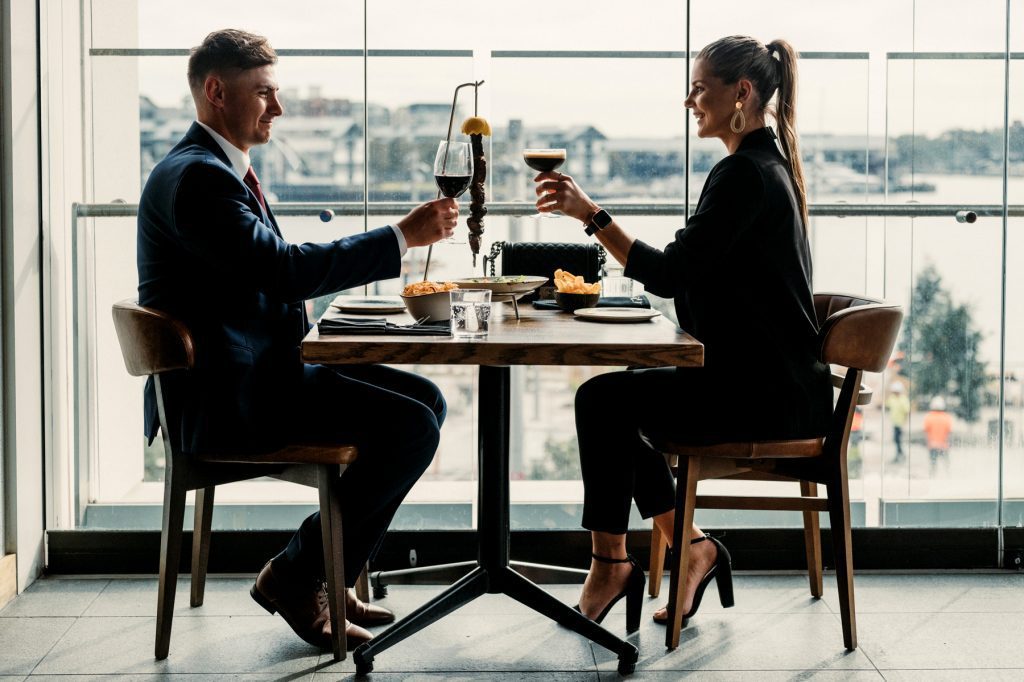 3. Try our exclusive line of Monte beef
As a leading steakhouse in Sydney and Australia, Meat & Wine Co have developed an exclusive line of Monte beef, sourced exclusively for our restaurants.
We use an advanced monitoring programme to ensure all our cattle are healthy and well cared for. They are also grass-fed, which means higher amounts of omega-3s in the final cut, and fewer calories.
This is some of the most delicious beef in Australia – in our humble opinion – and dry ageing it only makes it that much better.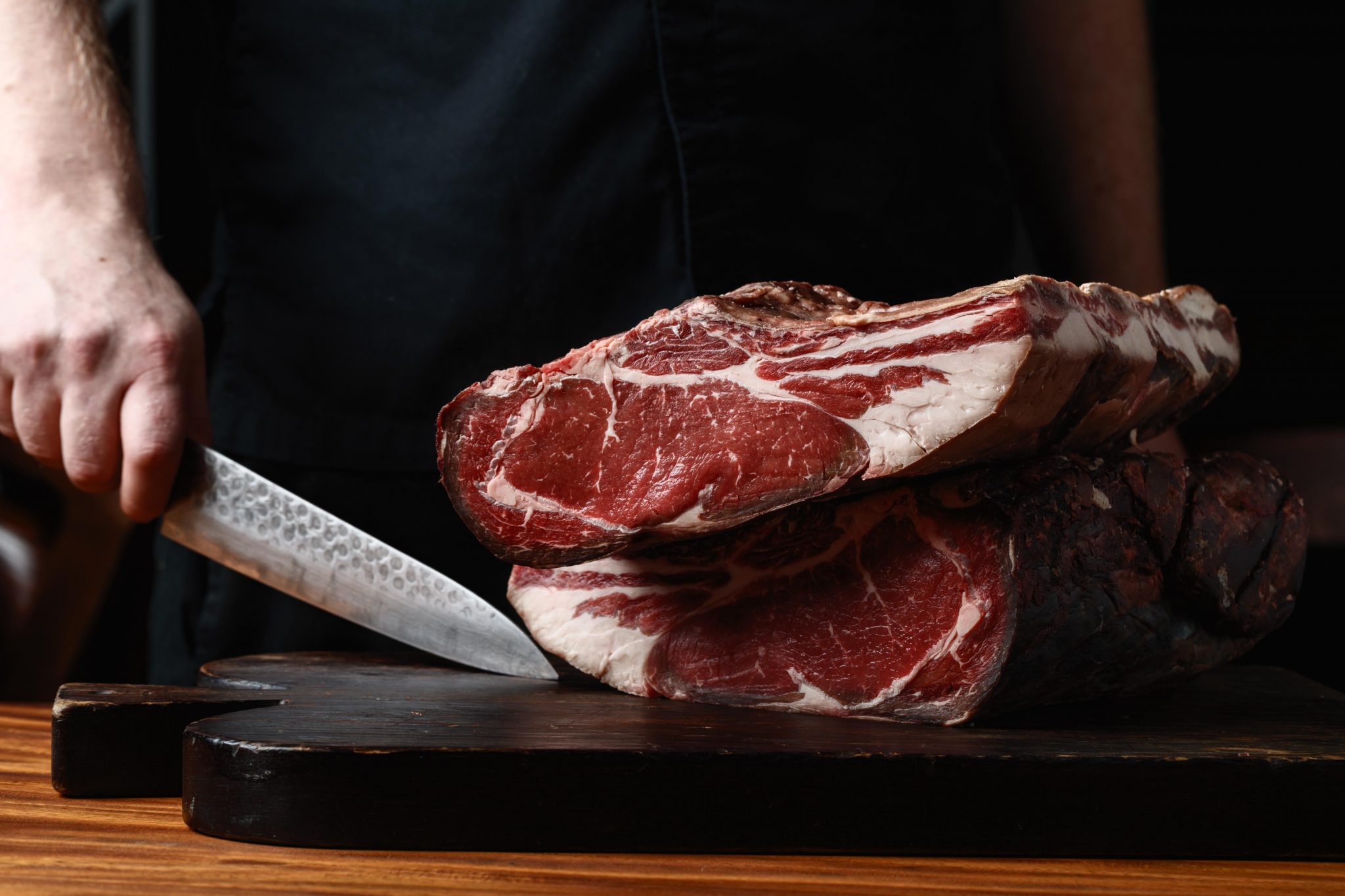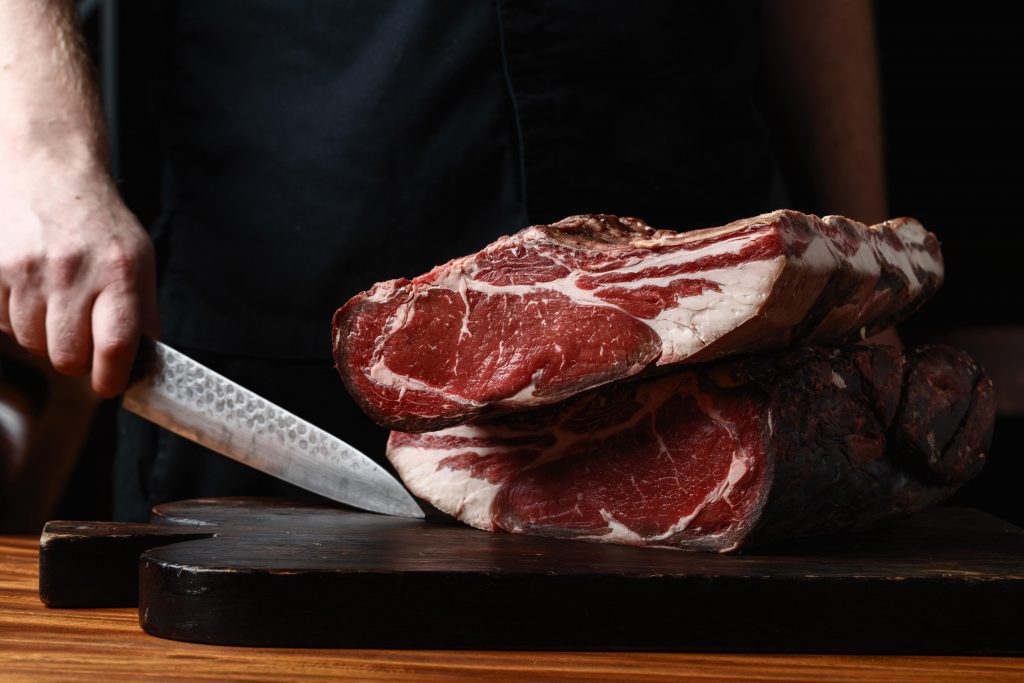 4. An Afro-centric restaurant
The Meat & Wine Co draws inspiration from our African heritage. You'll find it in our decor, our interior design, our ethos, and most of all, in our menus.
You might pair your steak with a South African shiraz, or simply soak in the atmosphere of a restaurant that offers something a little different.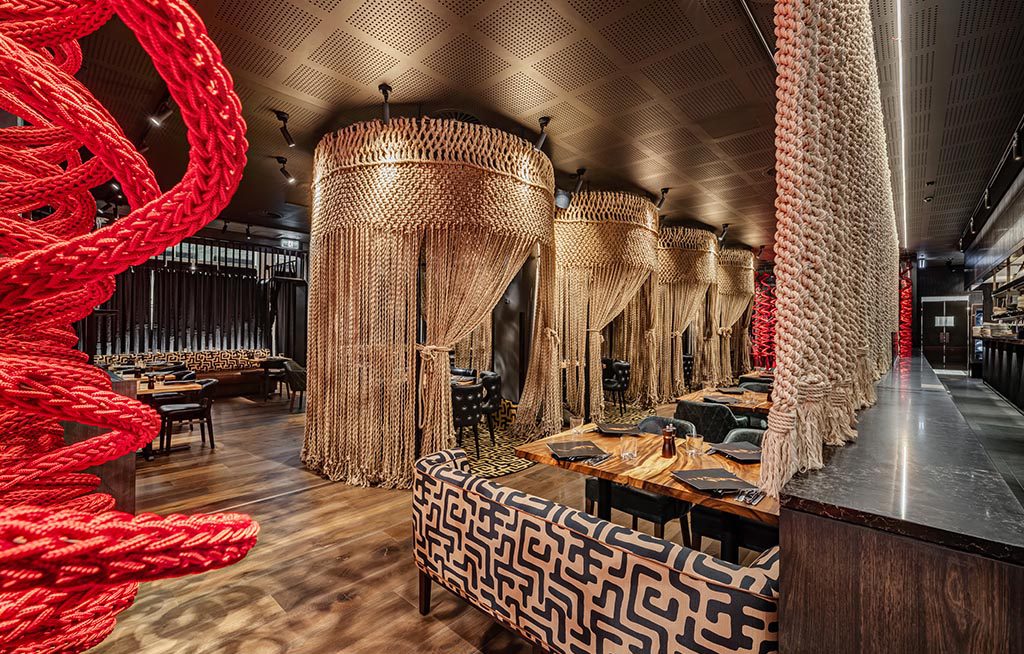 5. A subtle flavour infusion
When our senior head chef Thomas designed our dry aged steak process, he found a way to reduce waste and cost normally associated with aged beef.
It involves slathering the cut with a thick layer of animal fat and butter, which mimics and replaces the natural build up of a thick, hard crust when steak is aged. This means less meat becomes crust (and is therefore tossed out), and more meat is able to be presented to diners, reducing the overall cost of each dish.
Yet as an added extra, we discovered that this layer can also add its own flavour. Right now, our dry aged steak offer includes a subtle smokey charcoal essence, but it's available for a limited time only before we introduce a new infusion.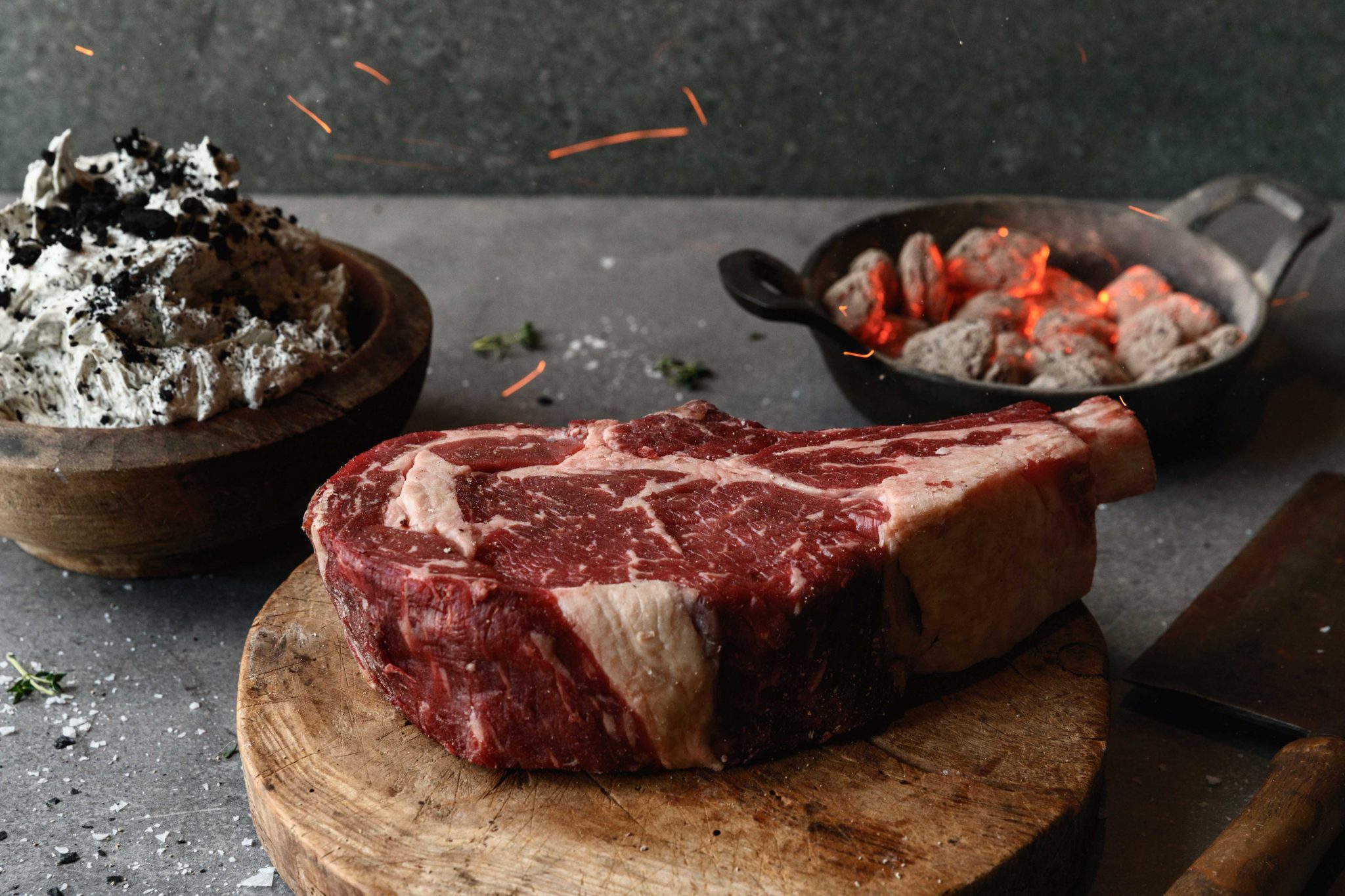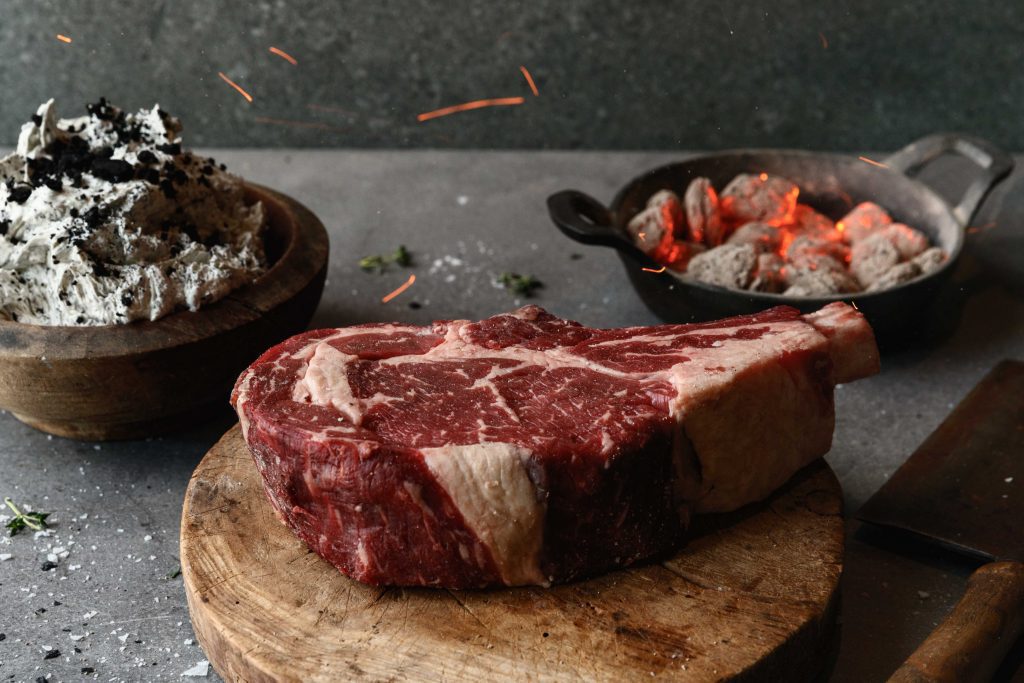 Try a dry aged steak in Sydney today
Ready to try a dry aged steak at a top Sydney steakhouse? Make your booking at Barangaroo to try this premium dining experience for yourself.