An excellent burger is a meal that's universally loved. Whether it's a feast you make at home or a five-star dining experience in one of Australia's top restaurants, there's always something special about that perfect combination of bun, patty, and everything in between.
So if you love this delicious treat and are on the lookout for the best burger restaurant in Australia, here are the top five places to try.
Ribs & Burgers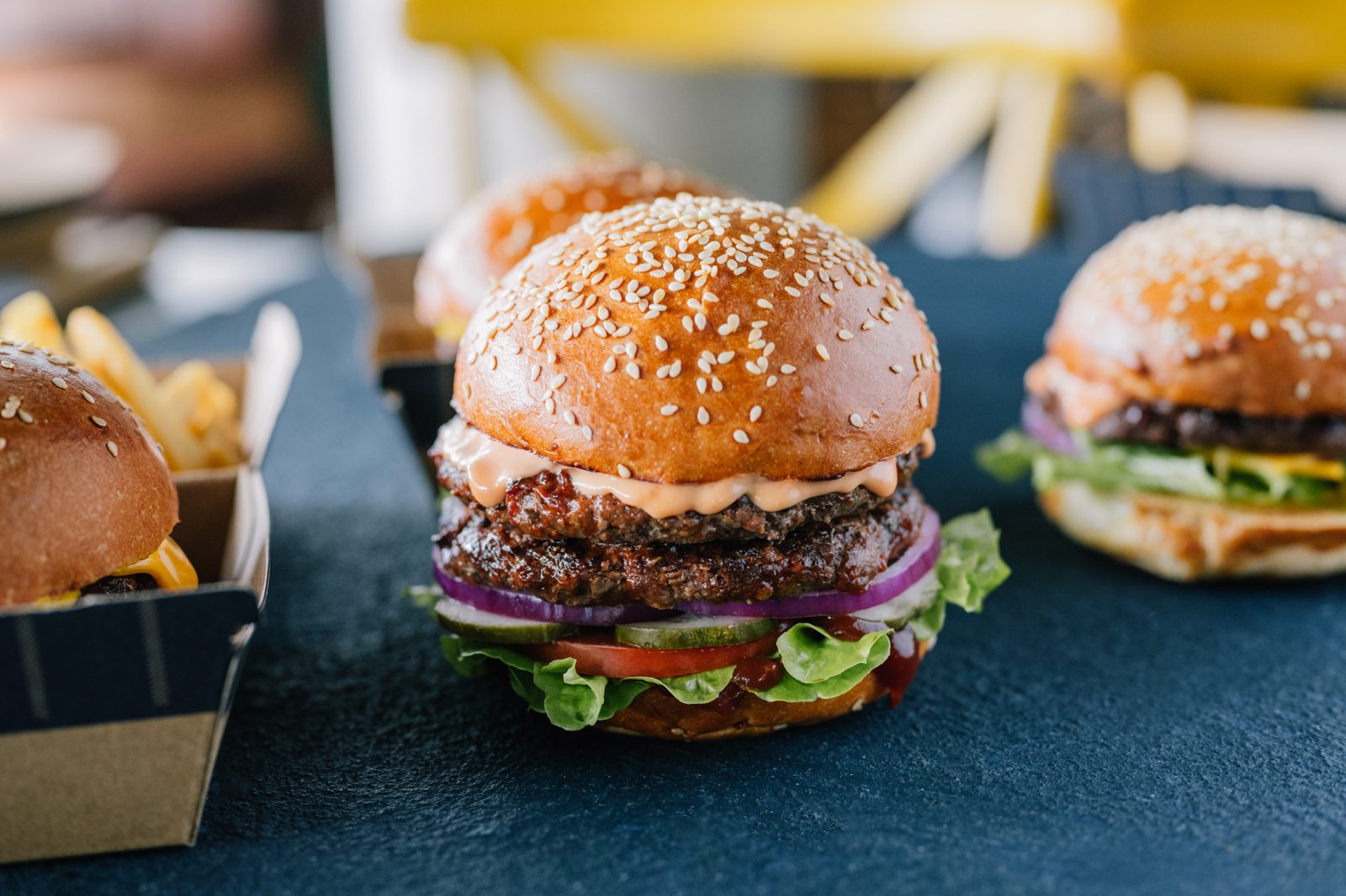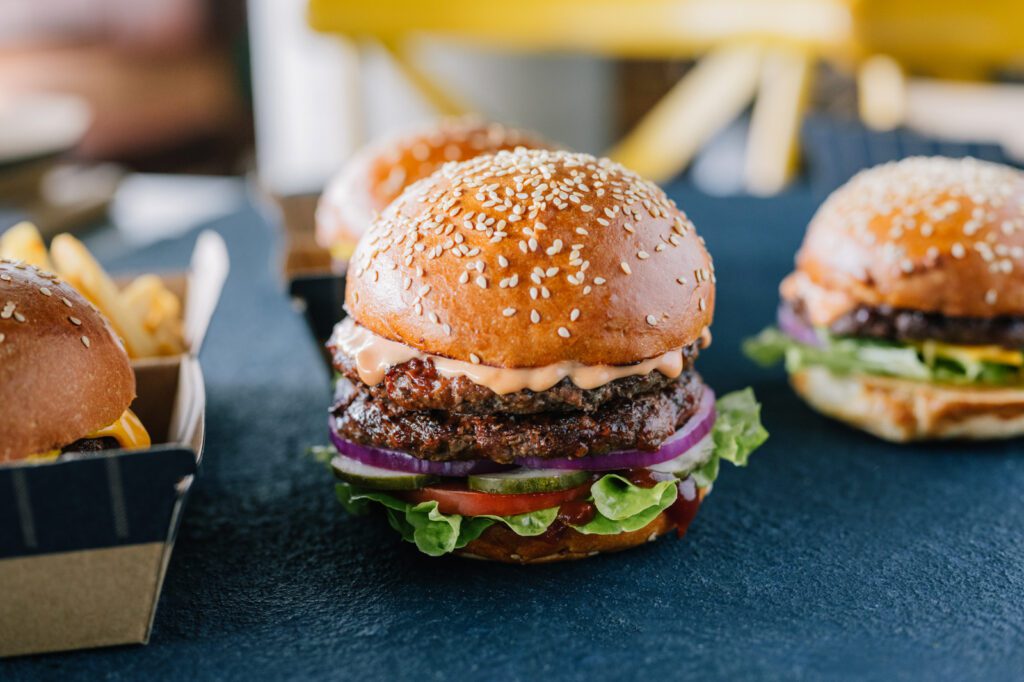 Photo credit: Ribs & Burgers
Ribs & Burgers know their strengths – and they put them right there in the name.
This is a restaurant that's all about real food and the kind of ingredients you'd find at home (assuming your home is well stocked with quality ingredients and fresh produce). They spent months perfecting their burger patties, they get their burger buns from a boutique bakery and their pickles from a specialist pickler in the US, and their pink sauce will make you wonder why you'd ever have any other sauce on your burgers.
Must try: The Butcher's Original Burger
Five Guys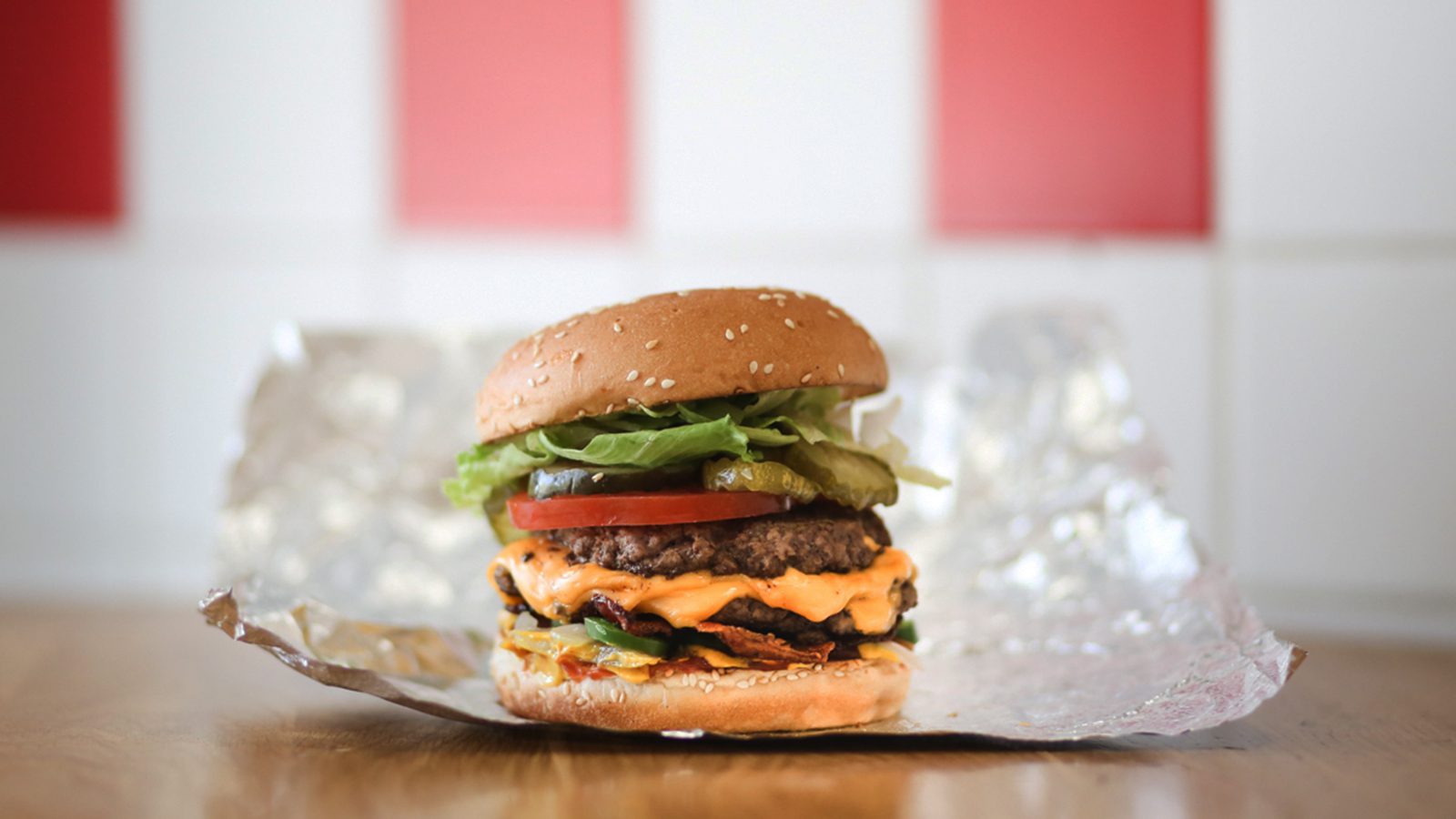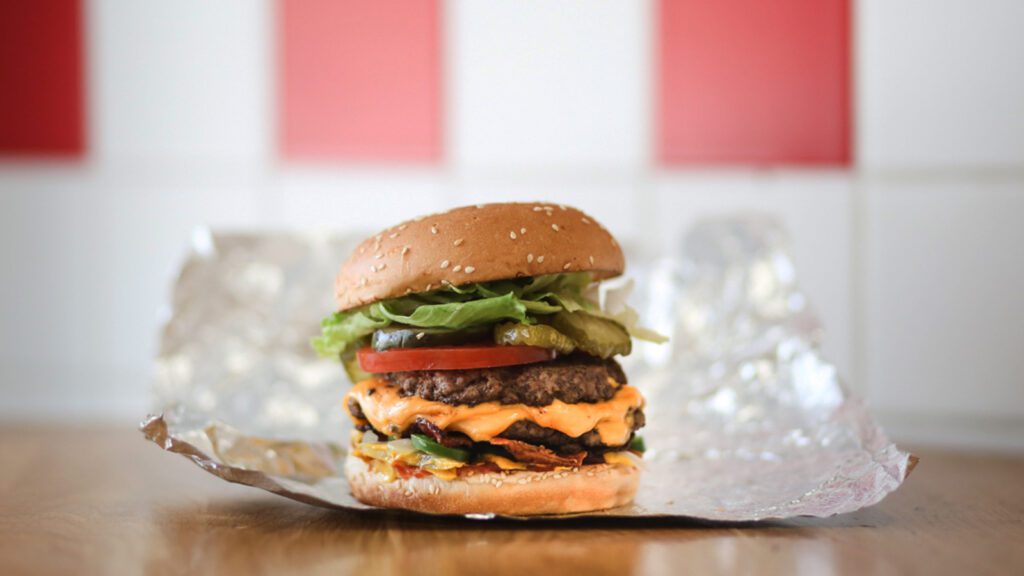 Photo credit: Five Guys
Five Guys is an internationally loved burger joint that began as a small family-run business where the burgers are all made by hand. As they expanded around the world, they continued their dedication to genuine ingredients, only ever using fresh ground beef in their burgers, frying their fries in peanut oil, and never pulling anything from the freezer (they don't even have freezers).
Must try: The Bacon Cheeseburger
Photo credit: Hunter & Barrel
Hunter & Barrel is very much a restaurant for meat lovers, and one that looks back to the days of the hunter for inspiration. Think of meals cooked over coal grills, quality meats, and generous serving sizes. Their menu is an homage to meats, including a dedicated skewer menu, but their phenomenal Hunter burger is top level. From its Angus beef patty to its potato bun and bacon bush tomato jam, it's the kind of meal you'll keep coming back to.
Must try: The Hunter Burger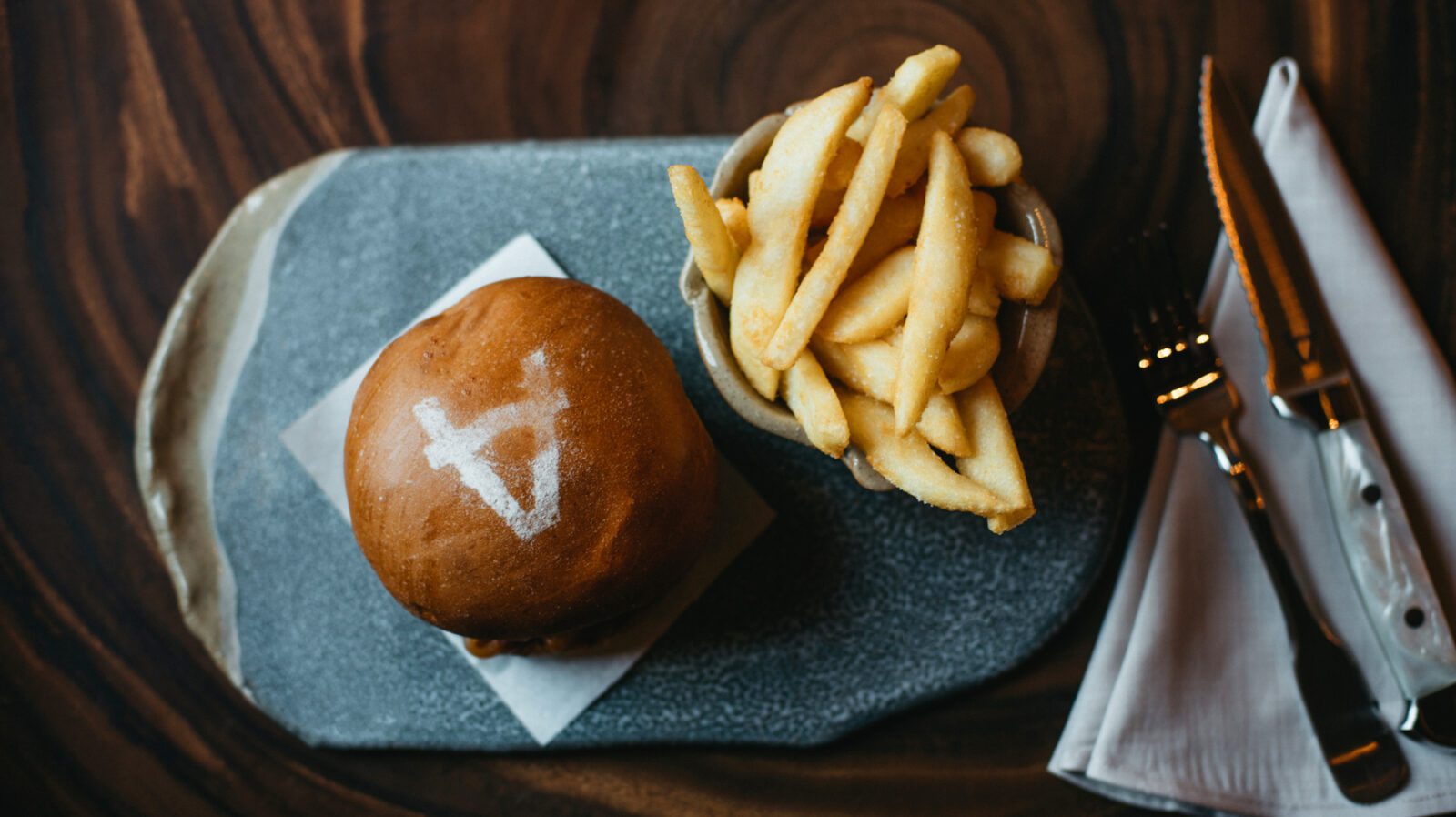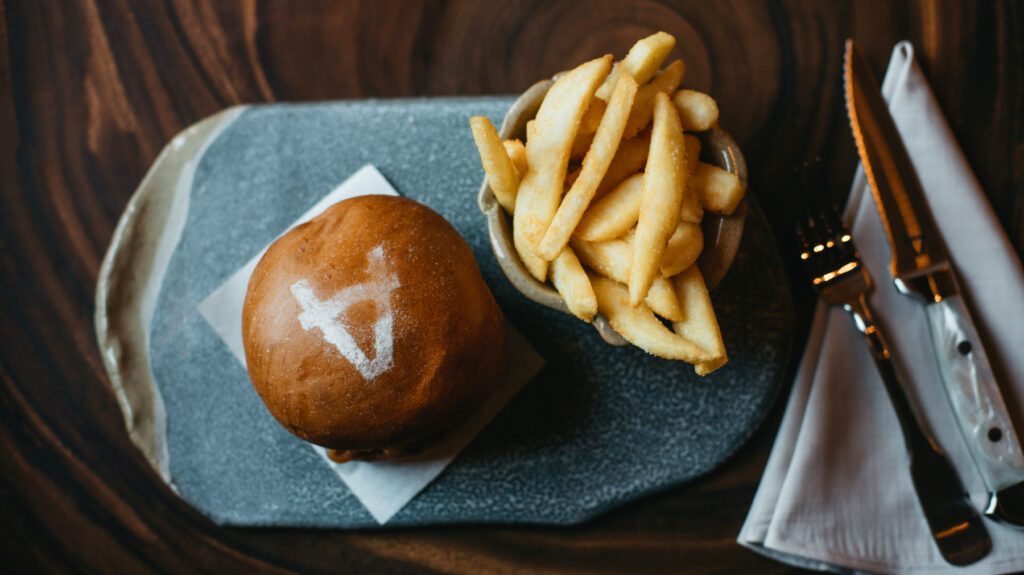 Photo credit: 6HEAD
6HEAD is one of Sydney's premier fine dining restaurants, with views of the Sydney Opera House and Harbour Bridge from its floor-to-ceiling windows and spectacular patio. Every meal is made with exquisite care, and every ingredient is world-class. So as you might expect, the burger on the menu is the very definition of elevated dining. The Dry-aged beef burger includes dry-aged chuck and brisket, accompanied by a toasted potato bun, charred onion aioli, cheddar, fontal cheese, and pickles.
Must try: The Dry-aged Beef Burger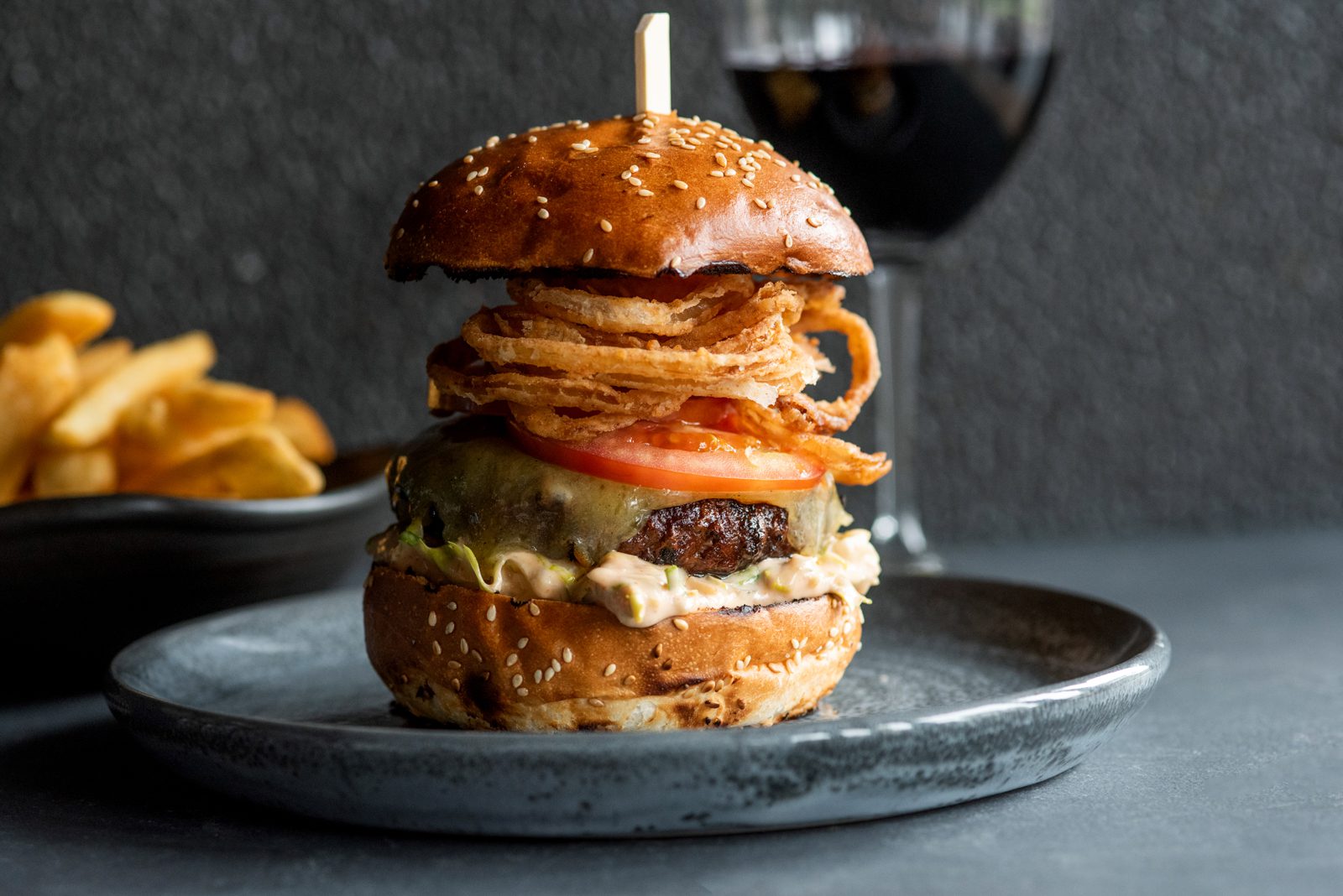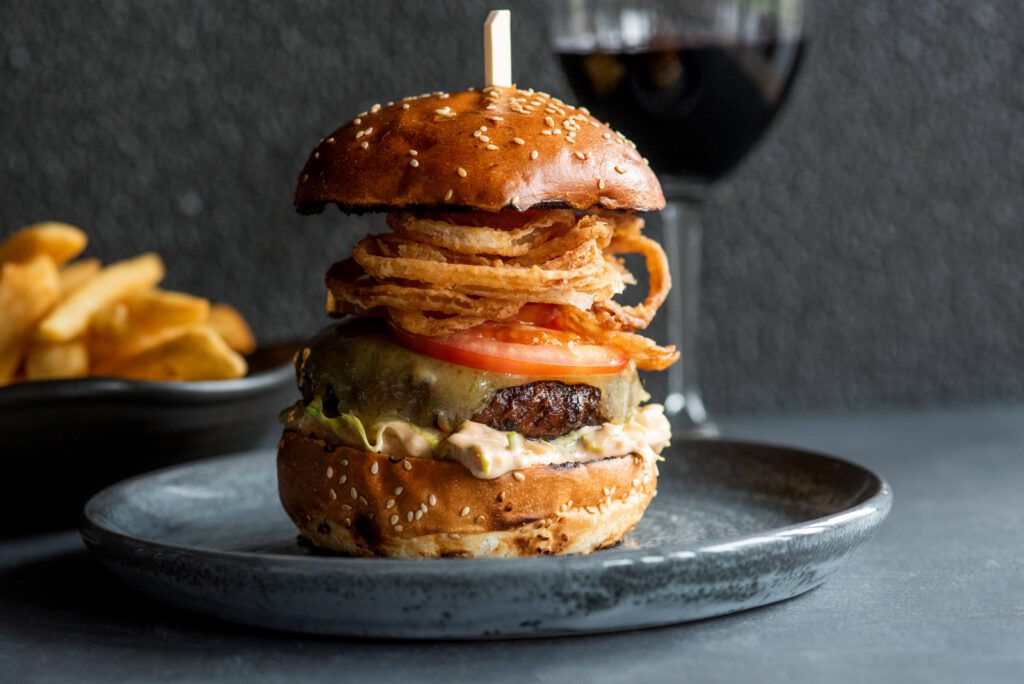 The Meat & Wine Co is one of Australia's most beloved steak restaurants, but we would hardly be a leading meat restaurant without a juicy, delicious burger on the menu. When you want to taste just how good a burger can be, order our Angus Beef Burger. This tower of tastiness showcases a thick Angus beef patty, stacked with a sharp cheddar, fresh cos lettuce, our favourite burger sauce, tomato, and onion rings.
Make your reservation at your nearest Meat & Wine Co today to sink your teeth into this game-changing burger.