Workers in Australia's biggest cities don't always have the time or the inclination to bring in a packed lunch. Instead, they need something that's convenient, quick and top quality. It's got to satisfy the hunger while also providing nutrition and energy to get you through the busy work day, and it needs to be delicious enough to make the meal a highlight of the day as well.
That's why The Meat & Wine Co Express Lunch has been designed with corporate diners in mind.
This is a set menu lunch that's available from Monday to Friday from noon to 4pm, and it includes many of our most popular dishes from our a la carte menu – and some that you won't even find on any other menu.
Here's a little more about exactly why our Express Lunch makes for the perfect corporate lunch for busy, hungry workers.
Ideal for high quality lunch in a hurry
There's no shortage of fast food in any major city. The problem is finding food that's ready quickly but is also a high quality restaurant meal.
We're also fortunate in that many Australian cities are brimming with exceptional restaurants and great dishes. Yet the challenge here is that those dishes can take real time to prepare and serve, which can mean you only have limited minutes to eat the meal before heading back to work – which rarely leaves time to actually enjoy the dish you ordered.
Part of the magic of our set menu is that it offers meals that meet the high standard we set for all of our restaurant items, but we are able to put together each dish and serve it to you reasonably quickly.
We know that workers all have a desk or a workspace to get back to after lunch, and that you'd rather not spend most of your lunch break waiting for the meal to arrive. So whether you're stopping by for a quick bite or even a three-course Express Lunch, we know how to minimise wait times.
Our staff are also well trained and won't leave you waiting to take your order, or to offer you recommendations should you need them.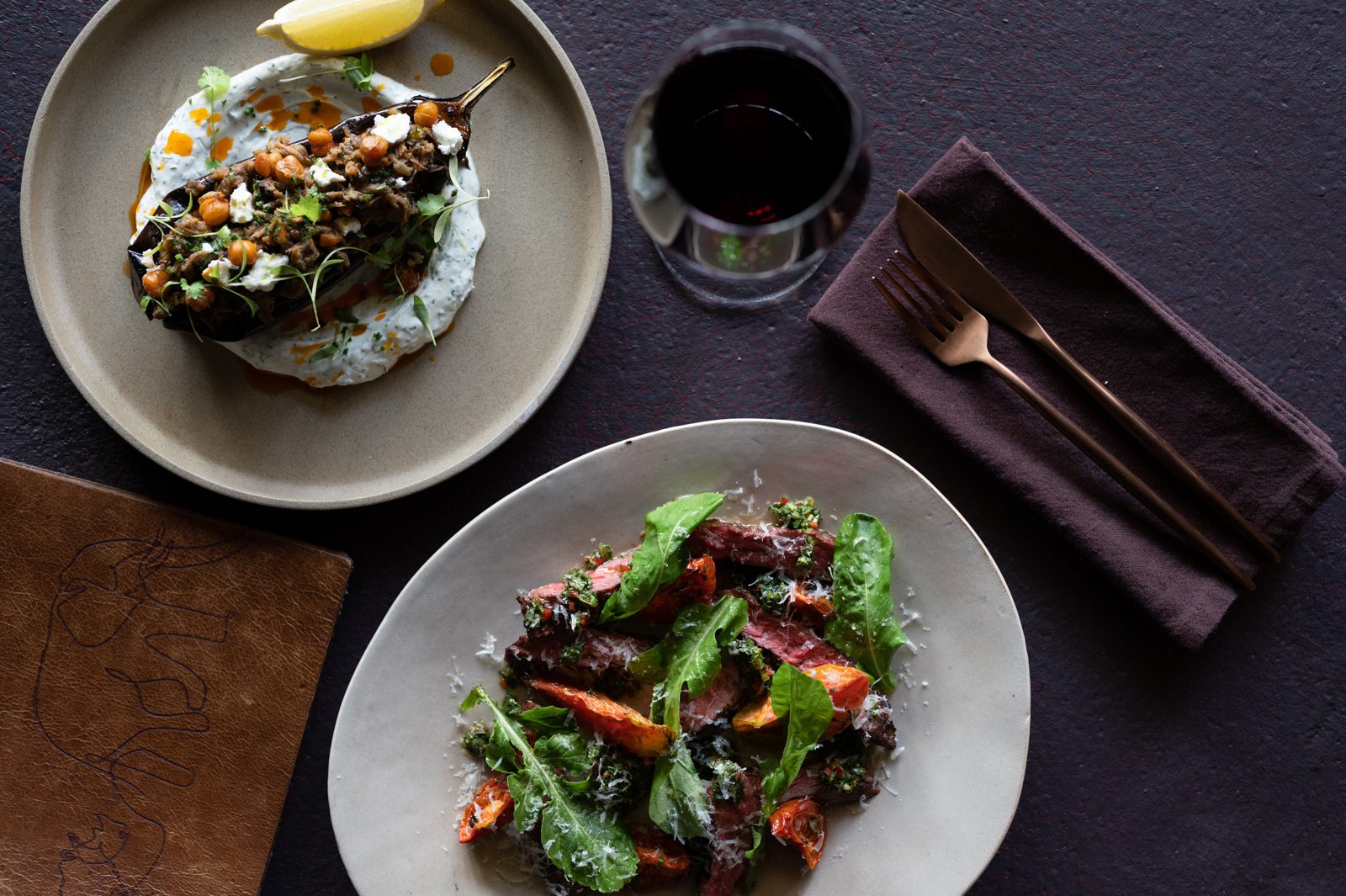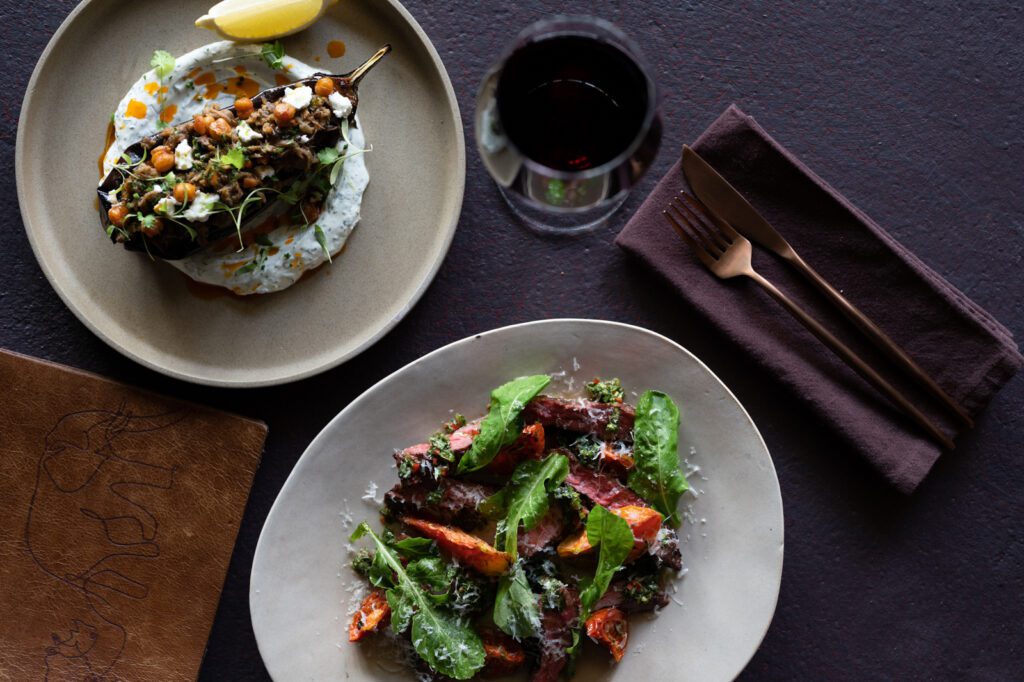 Specialty food
Another reason to try our express menu for your corporate lunch is to discover menu items you won't usually find on the a la carte menu.
Notably, the Steak Tagliata is an excellent option that only exists on the Express Lunch menu. This dish involves char-grilled steak with slow-roasted tomato, shaved Parmesan, wild rocket and chimichurri. It's certainly not your average weekday lunch, but its rich, wholesome flavours and beautifully balanced flavour profile may well make it your new favourite.
Another item you won't find on our a la carte menu – but you will find during weekdays between noon and 4pm – is the poke bowl. This meal includes cabbage slaw, cucumber, soft-boiled egg, fried shallots, wasabi mayonnaise, coriander, brown rice, Japanese dressing and your choice of avocado, feta & harissa or crispy salmon & nam-jim or crispy pork belly & sticky chilli. Like any great poke bowl, there are a lot of different ingredients, and they all work together in harmony to create a beautifully light, refreshing, yet filling meal.
If you love The Meat & Wine Co and visit occasionally during the evening or over the weekends, you won't find these meals during these times. However, they do make great additions to the Express Lunch menu.
Your choice of courses
The Express Lunch is a set menu dining option, but that doesn't mean you're stuck eating the number of courses that we set for you.
Instead, you decide how many courses you'd like.
To keep things quick, you can enjoy one course for $35 per person.
For a two-course meal, you pay $42 per person. Keep in mind, you can decide whether those two courses include an entrée and a main, or a main and a dessert (or even an entrée and a dessert, if you prefer).
Our three-course meal option is available for $49 per person. This means you get your choice of entrée, main and dessert for your lunch.
To complete the meal, your lunch includes a glass of expertly selected house wine, a beer or a soft drink. This drink is included whether you order a one-course meal, two, or all three.
Having your choice of courses is ideal for corporate lunches, especially if you're working with a set budget per head but still want to treat guests, clients, or colleagues.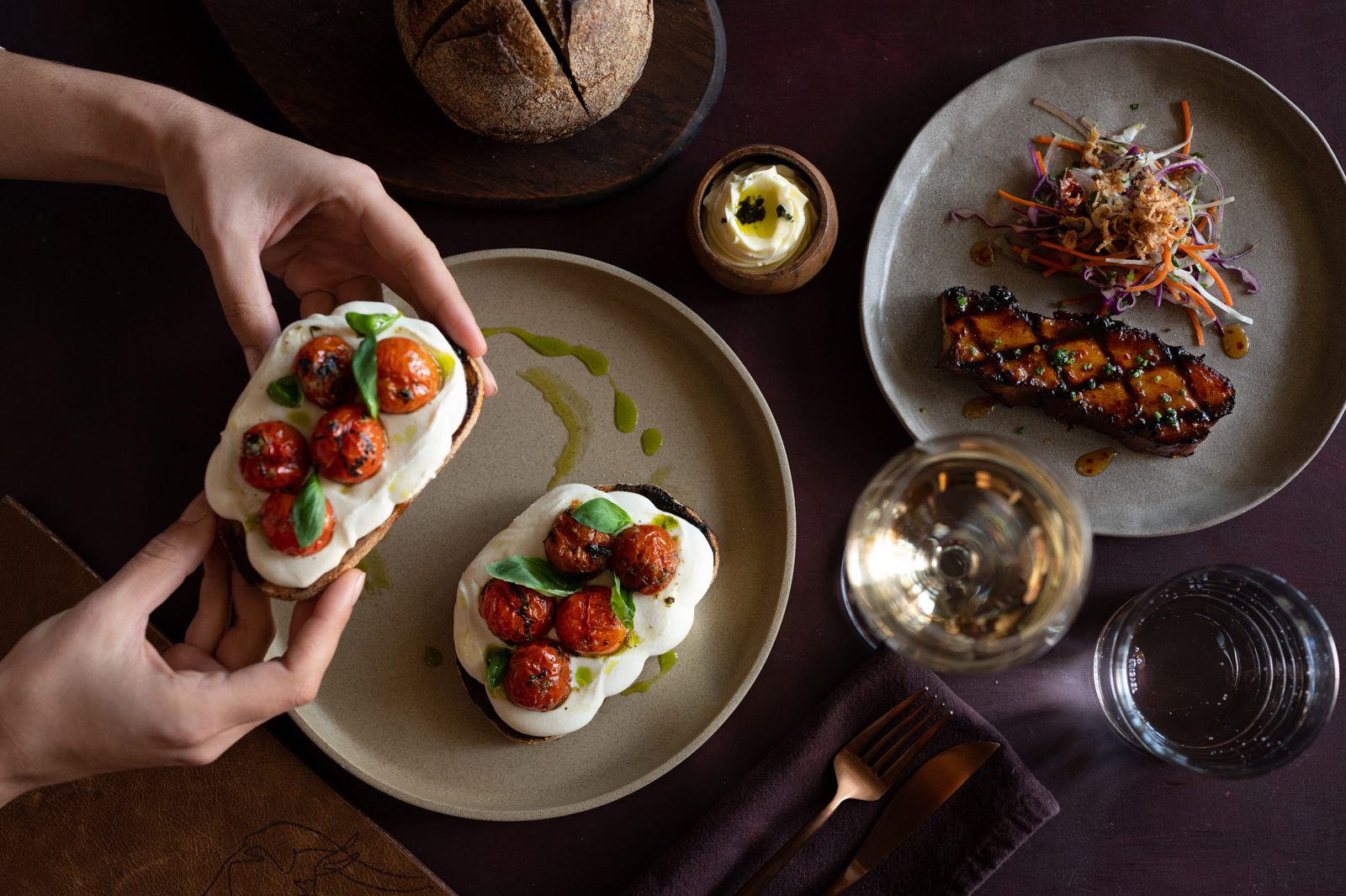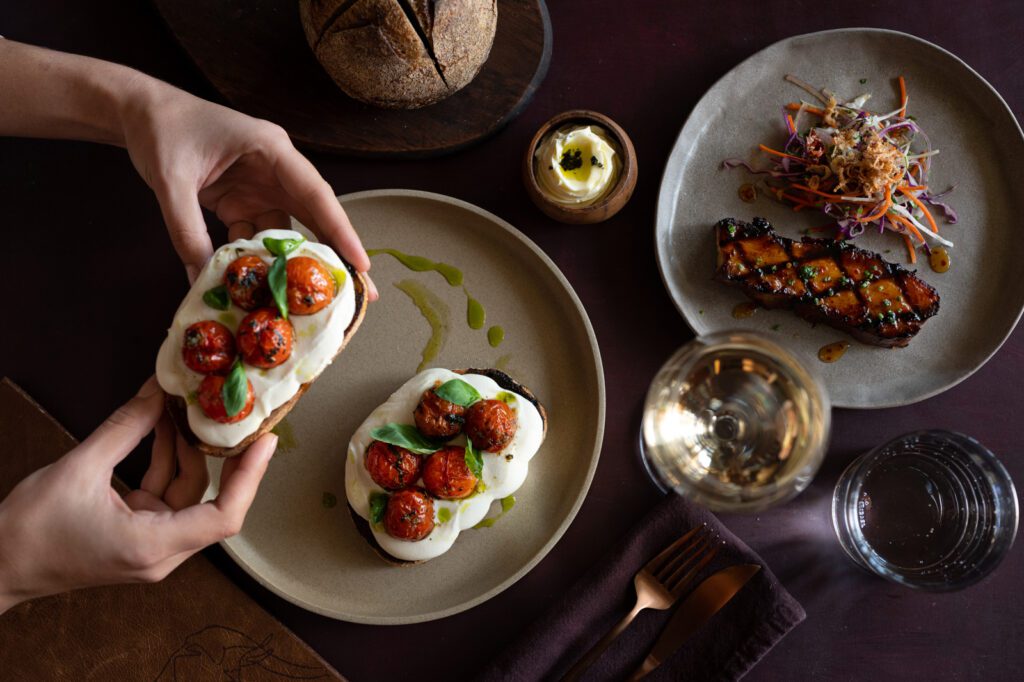 Convenient locations
One of the most important attributes of any corporate lunch is that it is convenient. Offering great meals and serving them quickly is of no use if the restaurant is halfway across the city.
The Meat & Wine Co offers restaurants in no less than four locations across Sydney, four in Melbourne, and one in Adelaide, Perth, and Canberra CBD.
Our restaurants are often located in city centres in the heart of the business district, making them incredibly convenient for countless nearby workers.
The fact that our restaurants are also often located in beautiful buildings, such as the heritage-listed Elder House in Adelaide or in the iconic Constitution Place in Canberra, just means that they offer far more than simple convenience, too.
Each restaurant is artfully created with an expert Architect Designer. Everything from the lighting fixtures to the layout to the furnishings is carefully planned and executed to create the same welcoming atmosphere. You'll find warm wooden furnishings, soft lighting, and subtle nods to the Afro-centric dining culture that inspires our dishes.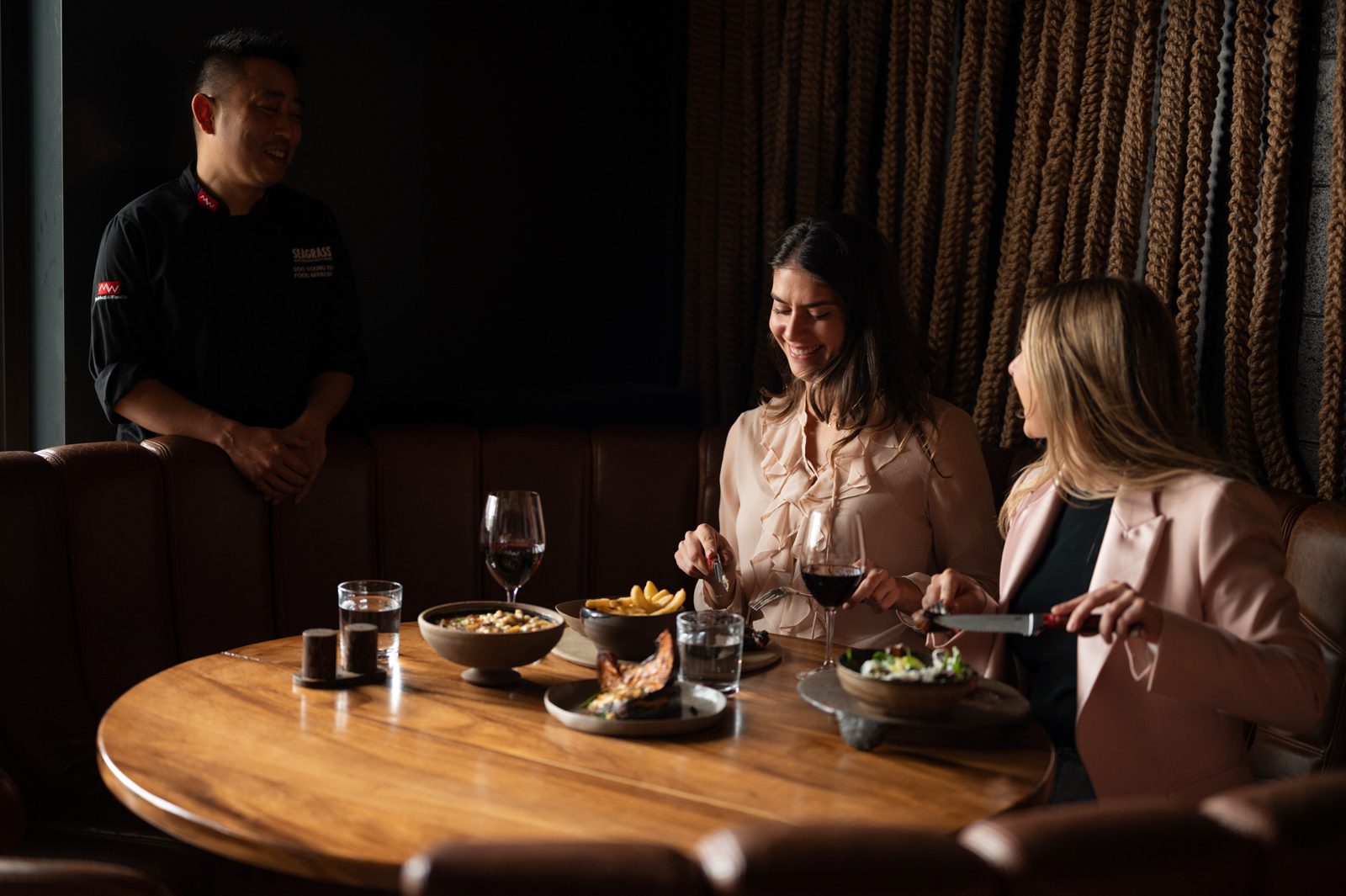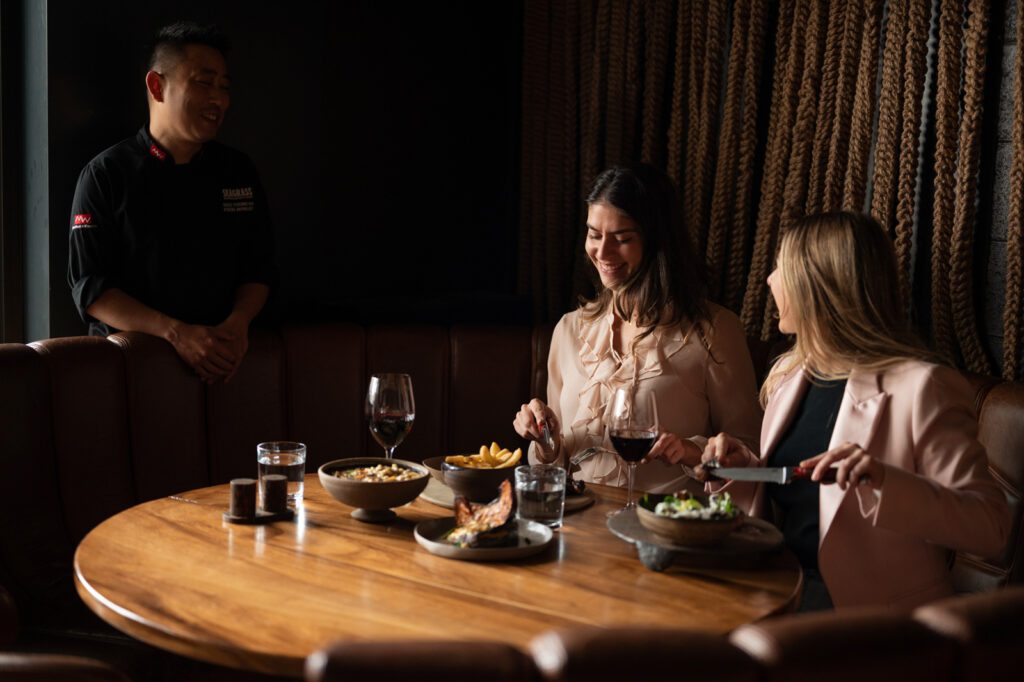 Make a reservation for an Express Lunch this week
Make a booking for the highlight of your week with an Express Lunch with The Meat & Wine Co.
Our meals are quick, great quality, convenient, and more delicious than almost any packed lunch from home.