When you walk into any Meat & Wine Co restaurant anywhere in Australia, it will always have the same feel. The exact light fixtures, colours, seating, layout, and decor can vary greatly, but the overall atmosphere remains the same.
That's all thanks to Meat & Wine Co's brand DNA, and how we present ourselves to the world. It might not be something you'd usually think about when you sit down for a meal at a premium steakhouse, but it's certainly something that Designer Architect Callie, of Design Partnership Australia, thinks about a lot.
We recently sat down with Callie to discuss the inspiration and vision for the Meat & Wine Co brand, and what that meant when creating the look for one of our newest venues in Adelaide.
The design vision behind Meat & Wine Co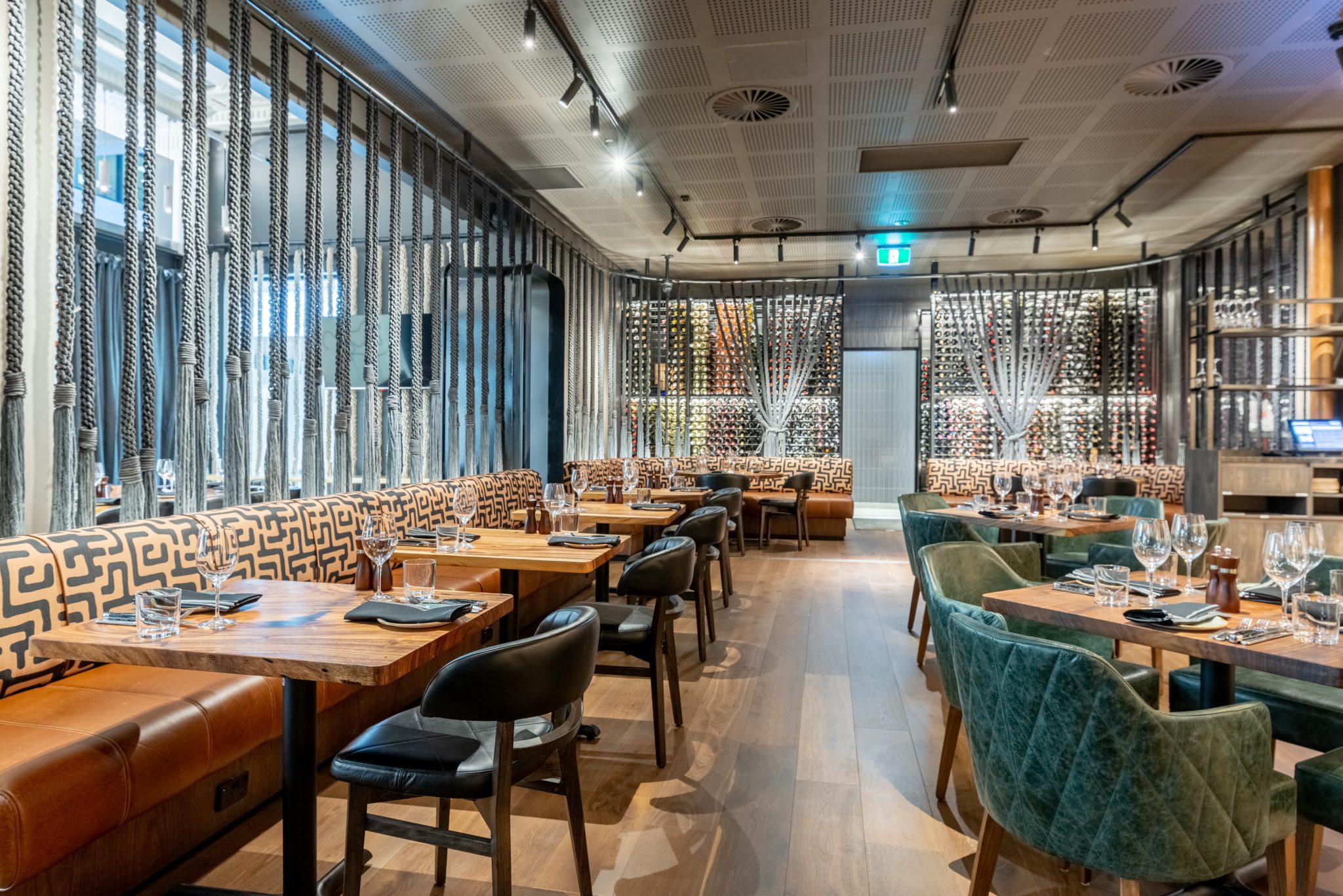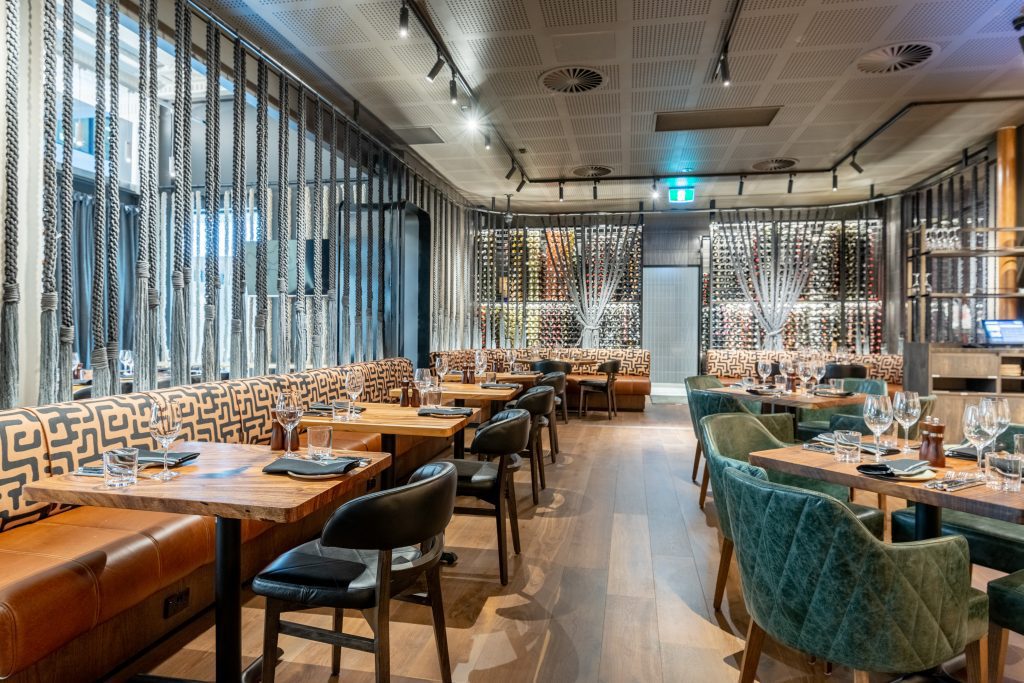 For Meat & Wine Co fans, you will already be familiar with our menus, which are inspired by African cuisine, with a uniquely Australian twist. Naturally, our interior design offers something along the same lines.
"All Meat & Wine stores take their inspiration from Africa, whilst staying grounded within each site's unique Australian surroundings. All of them take the inspiration from the various cultures, the traditional architecture and pattern making, the romance and the nostalgia," explains Callie.
He goes on to explain the concept of the spirit of Ubuntu. This concept is one rooted in what it means to be human, and in particular, that you simply cannot exist as a human in isolation.
"To this end each store has their own interpretation of a 'Boma'. The word Boma is used by many languages in Africa and is a term used to describe an enclosure for safety of people and livestock. It's also a place for storytelling and the coming together of people," he says.
From circular tables that bring people closer together, to semi-private dining areas and booth seating, the spirit of Ubuntu is alive and well across all Meat & Wine Co venues.
Designing The Meat & Wine Co Adelaide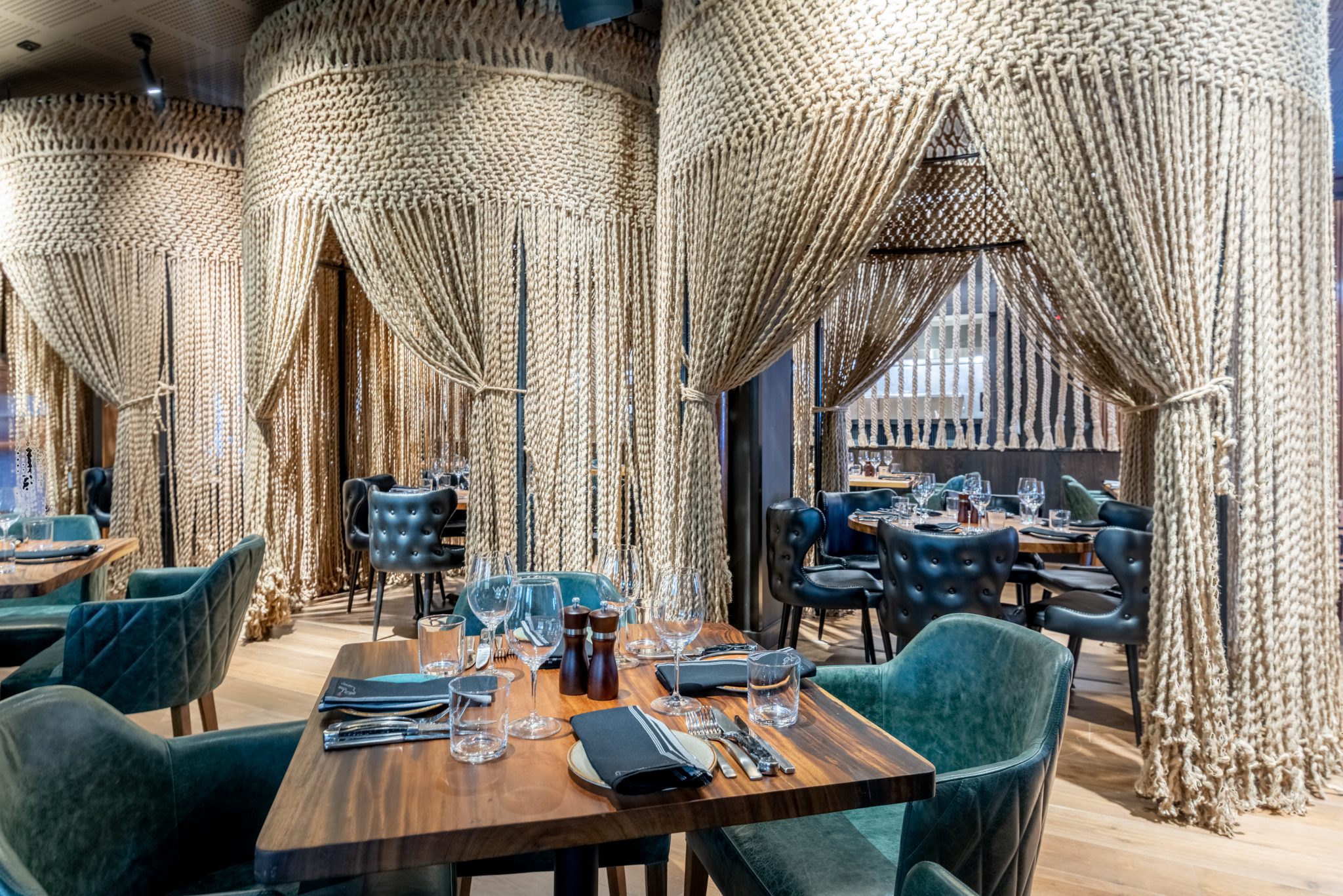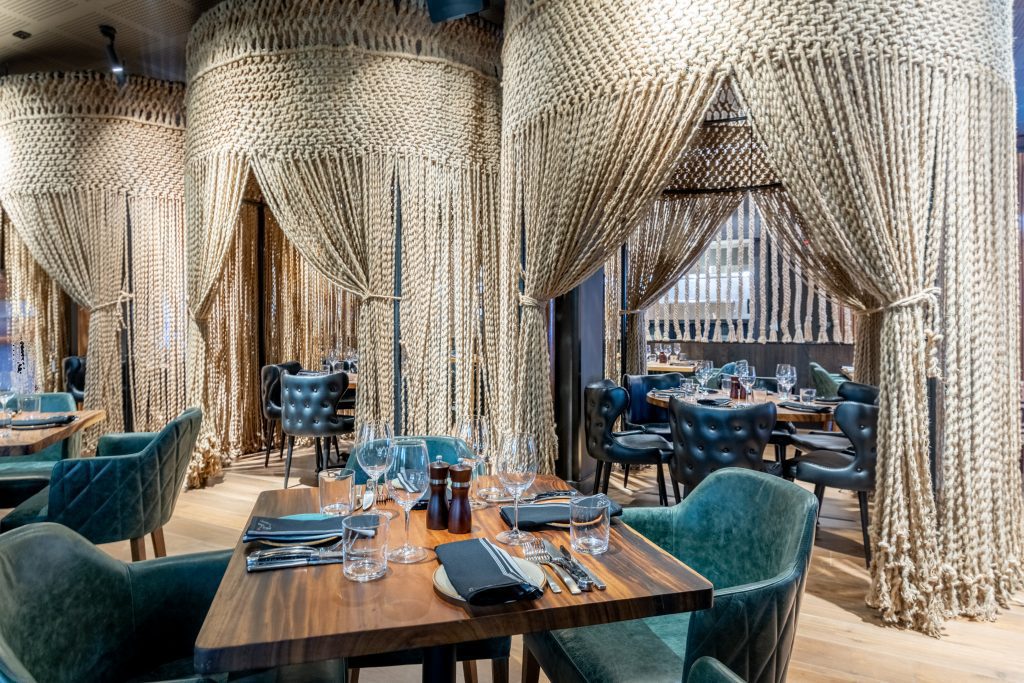 One of Meat & Wine Co's newest venues is in the heritage-listed Elder House in the heart of the Adelaide CBD. After a $30 million restoration project, it has been restored to its glamorous origins, and has been infused with modern design and our signature touch.
The award-winning team at Design Partnership Australia were tasked with retaining the original charm of the building while incorporating our Afro-centric style. When it came to creating Bomas in this new space, the team was challenged with how to include a sense of shared community within the venue.
"In meat & Wine, the Bomas are all Private or Semi-Private Dining rooms or areas where larger groups can gather and are interpreted differently for every Meat and Wine store. In this particular case of Adelaide, you can see them in the heart of the store, represented by beautiful hand-knotted and hand woven bespoke rope installations."
The team also commented on Meat & Wine Co's decision to seek out stunning heritage buildings for our venues.
"It is always great however to work in these heritage structures as they have a patina and sense of history and tactility not found in any modern structures. As humans we are drawn to them because they are irreplaceable and unique. There is a sense of nostalgia and belonging in a space touched by time and a rich tapestry of real stories."
Dine in style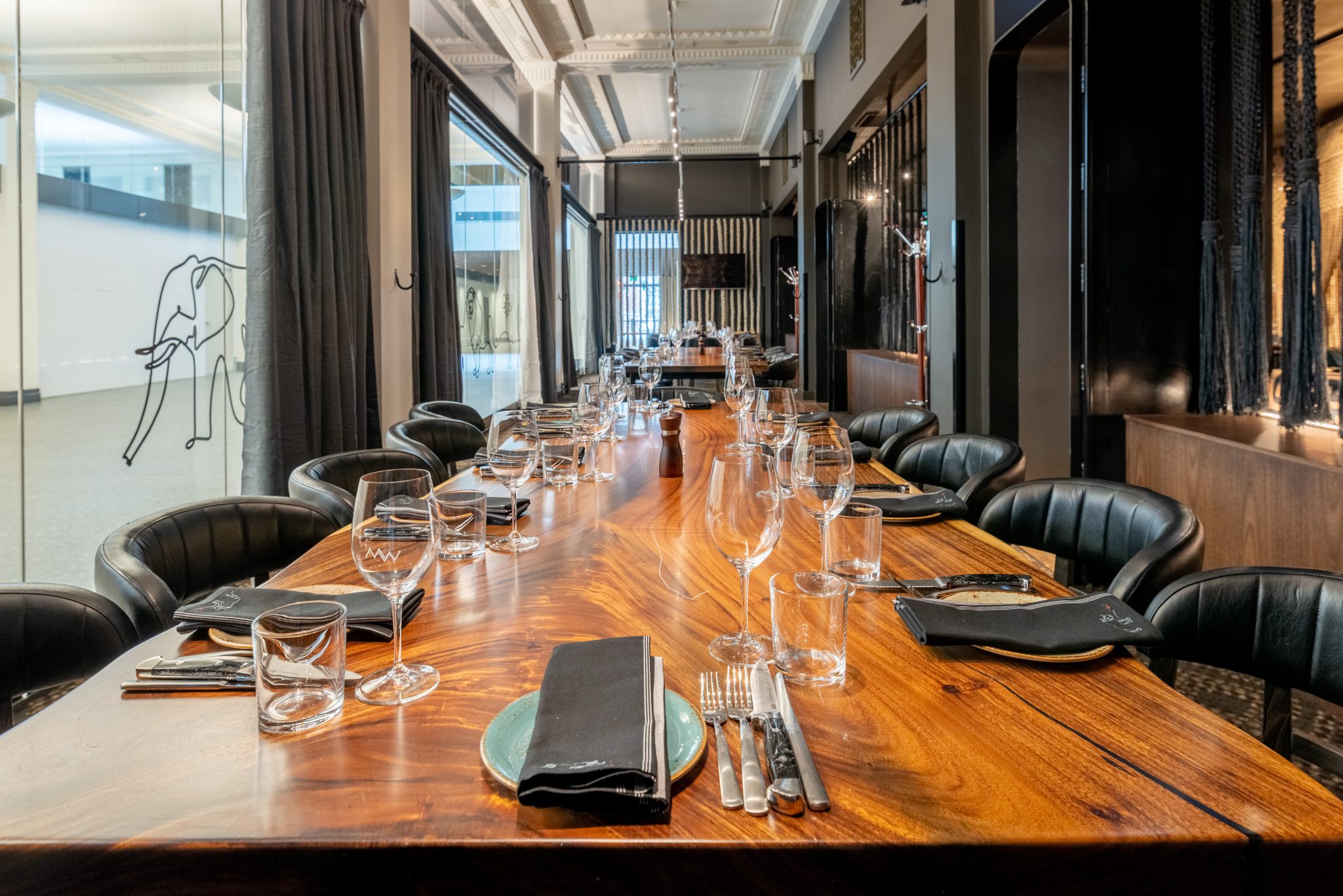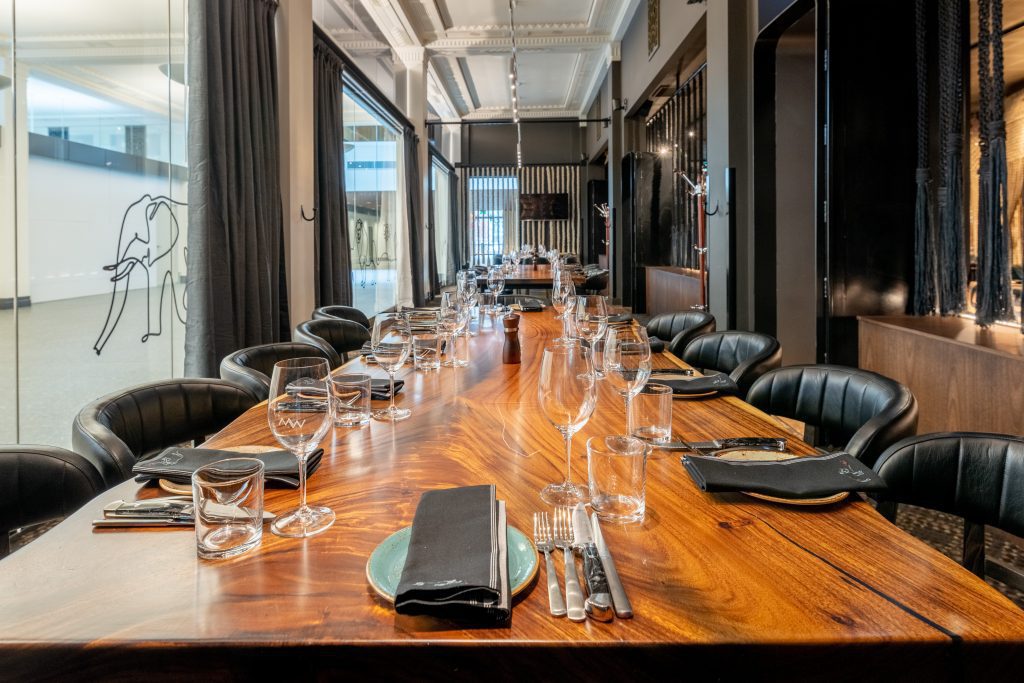 When you dine at Meat & Wine Co, it's not just the food and drinks that are exceptional – just as much thought and care has gone into your surroundings as it has in the menu. So the next time you search for 'restaurants near me' consider searching for a restaurant near you where the interior design is as incredible as the meals are tasty.
Make a booking at The Meat & Wine Co to sink into the spectacular African-inspired designs and discover the spirit of Ubuntu for yourself.