One of the best birthday party venues in Canberra
Another turn around the sun, another year on this beautiful planet, and another chance to enjoy exceptional food with our nearest and dearest – birthdays are well worth celebrating. And as one of the best birthday party venues in Canberra, we'd love to help you mark the occasion.
Our brand new restaurant in Canberra has everything you need to celebrate your birthday in style.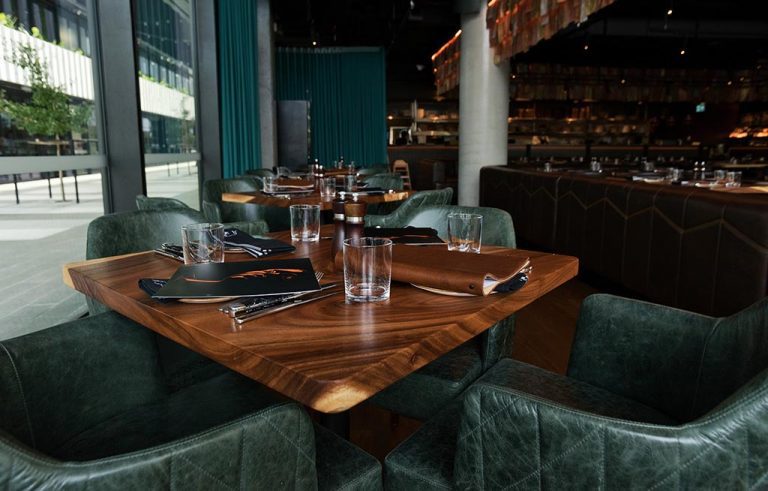 Our birthday venue in Canberra
The Meat & Wine Co is located just off City Hill, making it an easy location for friends and family to get together in a convenient central location.
Here you'll find gorgeous indoor and outdoor spaces, private dining areas, elegant touches, and a classy yet welcoming and warm atmosphere that sets the scene for a night of laughter and fun.
Private dining areas: 1
Total capacity: 130 (100 indoor & 30 outdoor)
Close to public transport
Easy parking options nearby
Some of the best food in the city
Whether it's a sit-down dinner or a relaxed cocktail party, The Meat & Wine Co offers some of the best food in the city for your birthday party in Canberra.
Our exclusive line of Monte beef and our signature AGED programme set us apart as a premium steakhouse, but our full menu of Afro-centric dishes and Australian fare make our menu a treat for the senses no matter your taste. These meals are matched only by our hand-selected wine list, array of chilled beers and ciders, and exceptional cocktails.
Let our award-winning chefs create a special birthday menu for your party, or opt for an a la carte sit-down dinner with a smaller group.
Celebrate your 21st birthday in Canberra with us
Celebrate the birthday of a lifetime in a fun and chic restaurant that's got all the phenomenal food, drinks, and atmosphere you could ask for in a party venue.
As one of the best Canberra function venues in town, we're proud to offer food and drink packages to large parties, as well as the option to book a private dining space, or even the full restaurant. We have an AV set up for you to showcase you best and most hilarious baby photos, and a microphone ready to go for speeches.
Whether it's your 21st birthday or you 100th, The Meat & Wine Co would love to host your party. Get in touch to enquire about our packages and spaces or make your booking today.