The days may be cooler and the nights may be darker, but that doesn't mean that Melbourne slows down over winter.
In fact, anyone visiting during the upcoming months will find countless places to visit, plenty of things to see and do, and endless delicious meals to be tasted.
Here are just some of the best things to do in Melbourne in winter.
Explore the Winter Night Market
Every Wednesday evening throughout June and August, the Winter Night Market arrives at the Queen Victoria Market.
The market includes all your usual favourite food stalls for a fun and diverse dinner, as well as delectable baked goods and warming drinks to help you feel cosy no matter the weather outside.
To add extra sparkle to this wintry activity, each Night Market includes live music throughout the evening.
This weekly event is a fantastic way to pass a mid-week evening, and entry is completely free.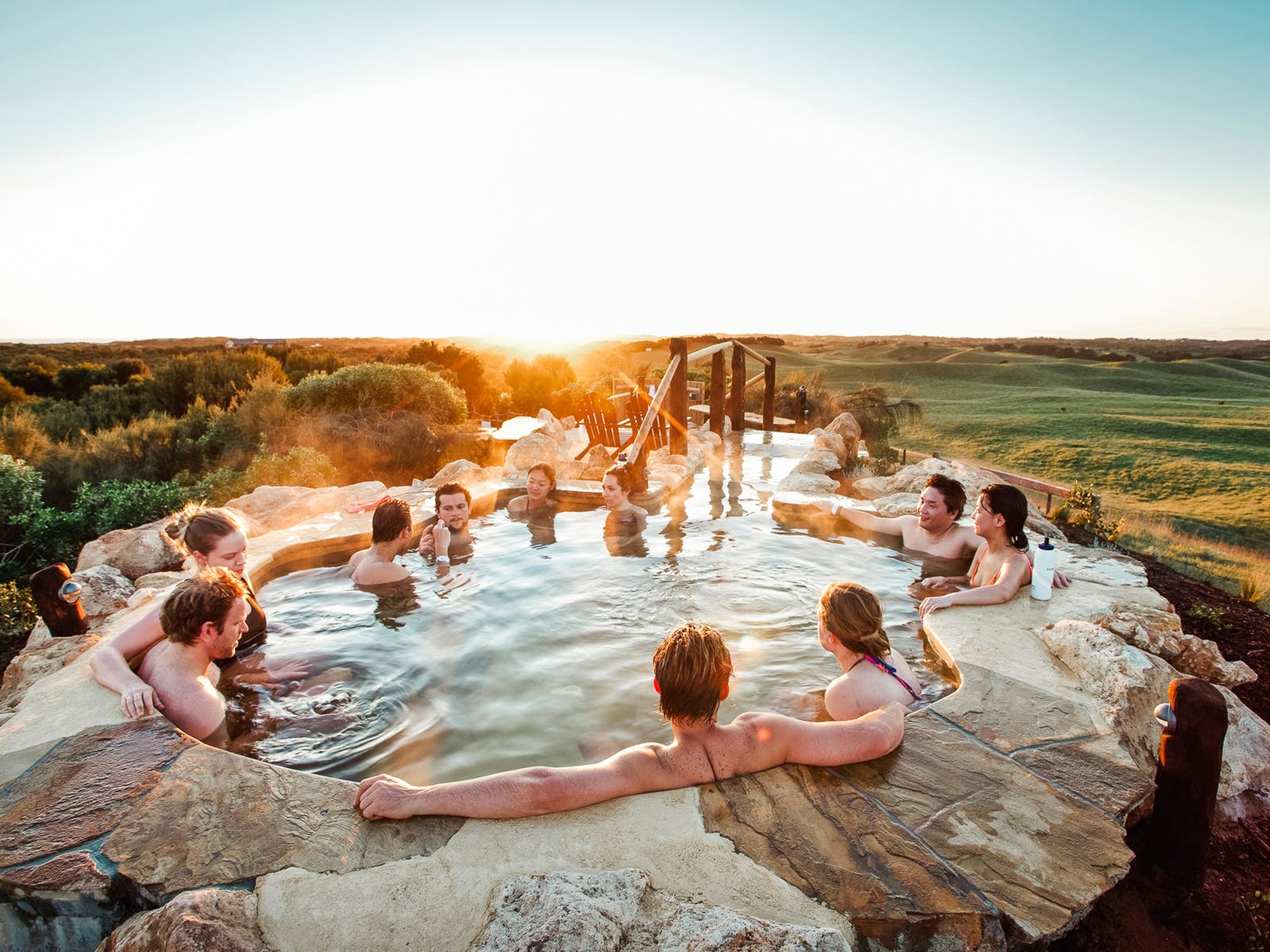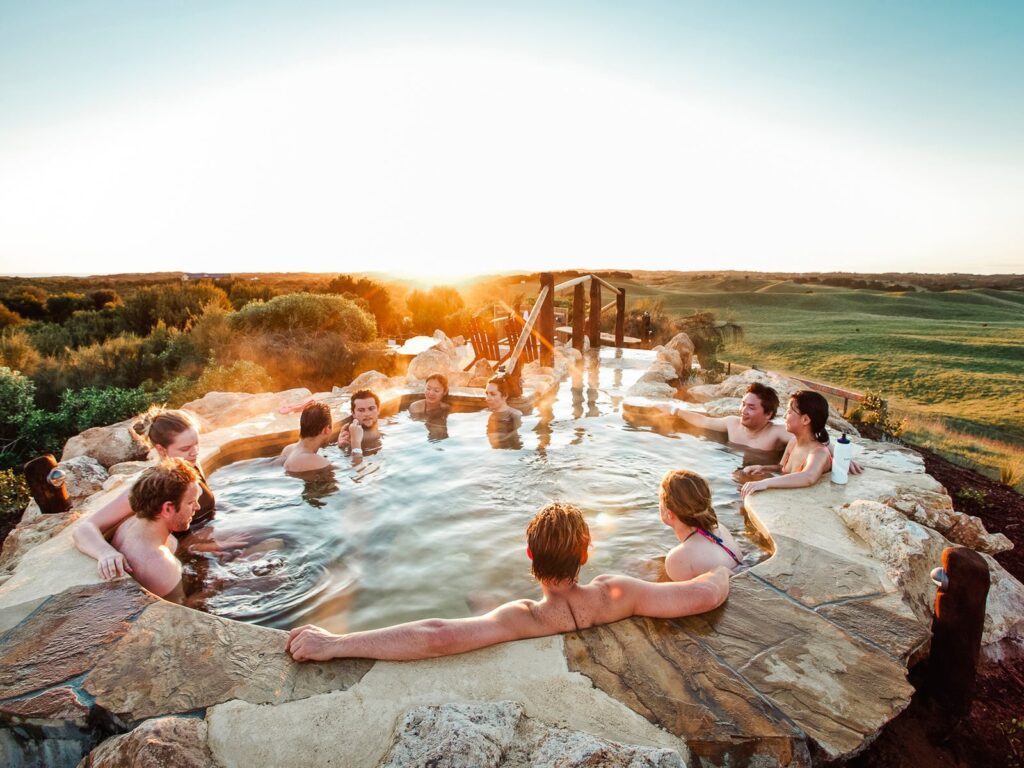 Photo credit: Visit Victoria
Warm up in a hot spring
Fingal is an area roughly 90 minutes from Melbourne city by car, but it's well worth the drive in winter for one key reason – its hot springs.
The Peninsula Hot Springs is a natural geothermal mineral spring and day spa. You can spend a day here relaxing in the hot pools or book a private bath for a more intimate space. You'll be surrounded by lush greenery and beautiful views, and you'll be able to enjoy the early sunset when the stars come out and twinkle above you.
There are also spa treatments, dining, and even accommodation options on site, so you can truly warm up and relax in style.
Check out a movie at the Melbourne International Film Festival
Melbourne is a city of arts, and is also home to one of the oldest film festivals in the world. It is held over the first three weeks of August each year, offering film buffs a fantastic way to step inside out of the cold and discover incredible filmmaking talent from across Australia and the globe.
There are numerous categories in the festival, ensuring there's something for everyone. Whether you're into documentaries, animation, Australian cinema, short films, international films, or practically anything in between, there will be something for you to enjoy on the big screen.
Attend the Docklands Firelight Festival
The Docklands Firelight Festival is all about embracing the season and making the most of the longer nights with spectacular fiery installations.
Past years have seen acts such as fire breathers, flaming trumpeters, fire sculptures, swing bands, and much more. A big fire pit provides additional warmth and light and a place to relax with friends, whereas food and drink stalls offer plenty of refreshment to warm up with tasty hot food and relax with a beverage.
This year, the event will be held from Friday 30 June to Sunday 2 July. This is a ticketed event, so keep an eye out for tickets on sale soon.
Take a spin on the open-air ice rink in the Winter Village
Federation Square is a thriving hotspot during summer, but in winter, it transforms into a beautiful Winter Village. It's back in 2023 with exact dates to be decided, but expect this magical attraction to be available from sometime in May until late August.
The heart of the village offers a beautiful open-air ice skating rink, where you can twirl in circles with the stunning Melbourne skyline as your background.
You can also rent a private igloo for two to five people and enjoy food and drinks brought to your 'door'. Each igloo is kitted out with blankets and cushions, so you'll be plenty warm inside even on a cold night.
There will also be food and drinks available in stalls, so head along for a beautiful evening where you can embrace the wintry vibes.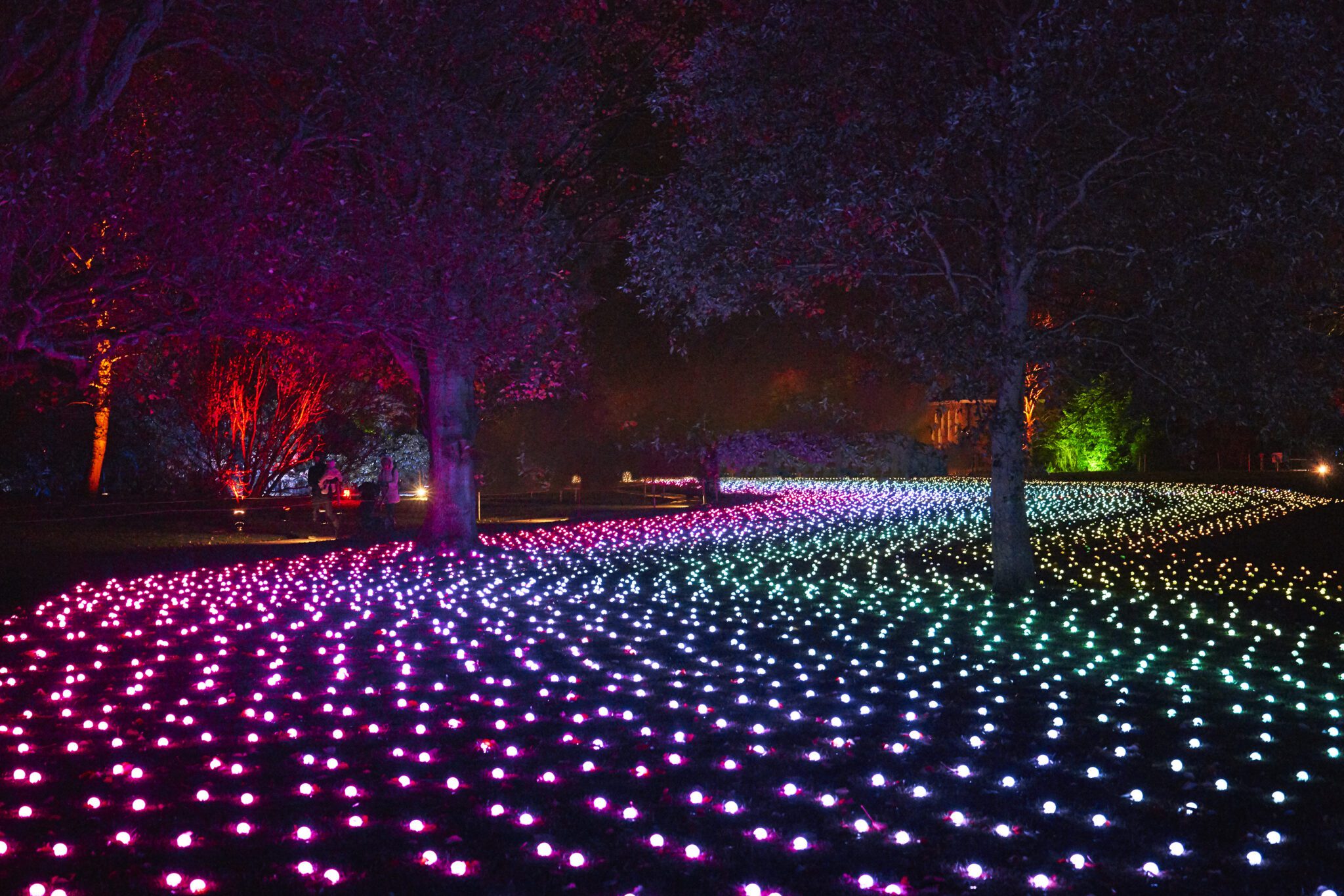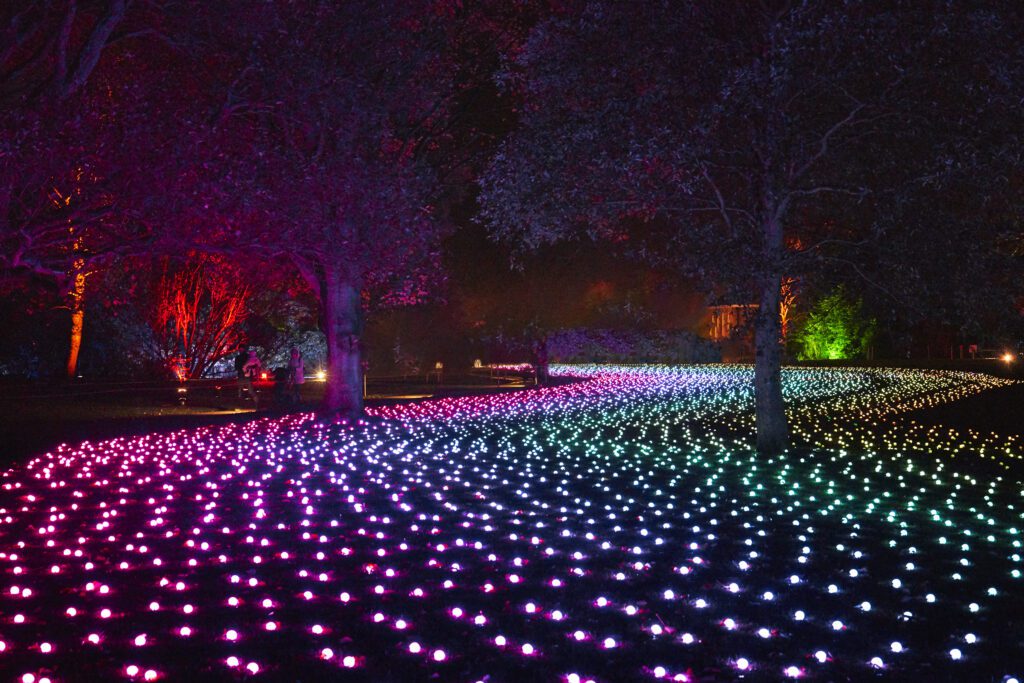 Photo credit: ArtsHub Australia
See the Royal Botanic Gardens in a whole new light
Lightscape is a truly stunning display of light, promising more than 20,000 moving LEDs, soundscapes, illuminated sculptures, singing trees and more.
The event is returning to the Royal Botanic Gardens from June 16 to August 6, and after selling out last year, it's best to get your tickets early so you don't miss out.
You can pick up a bite to eat and a drink in the welcome zone or along the trail, then wander along the other-worldly pathways through the gardens to explore the ethereal beauty of the attraction.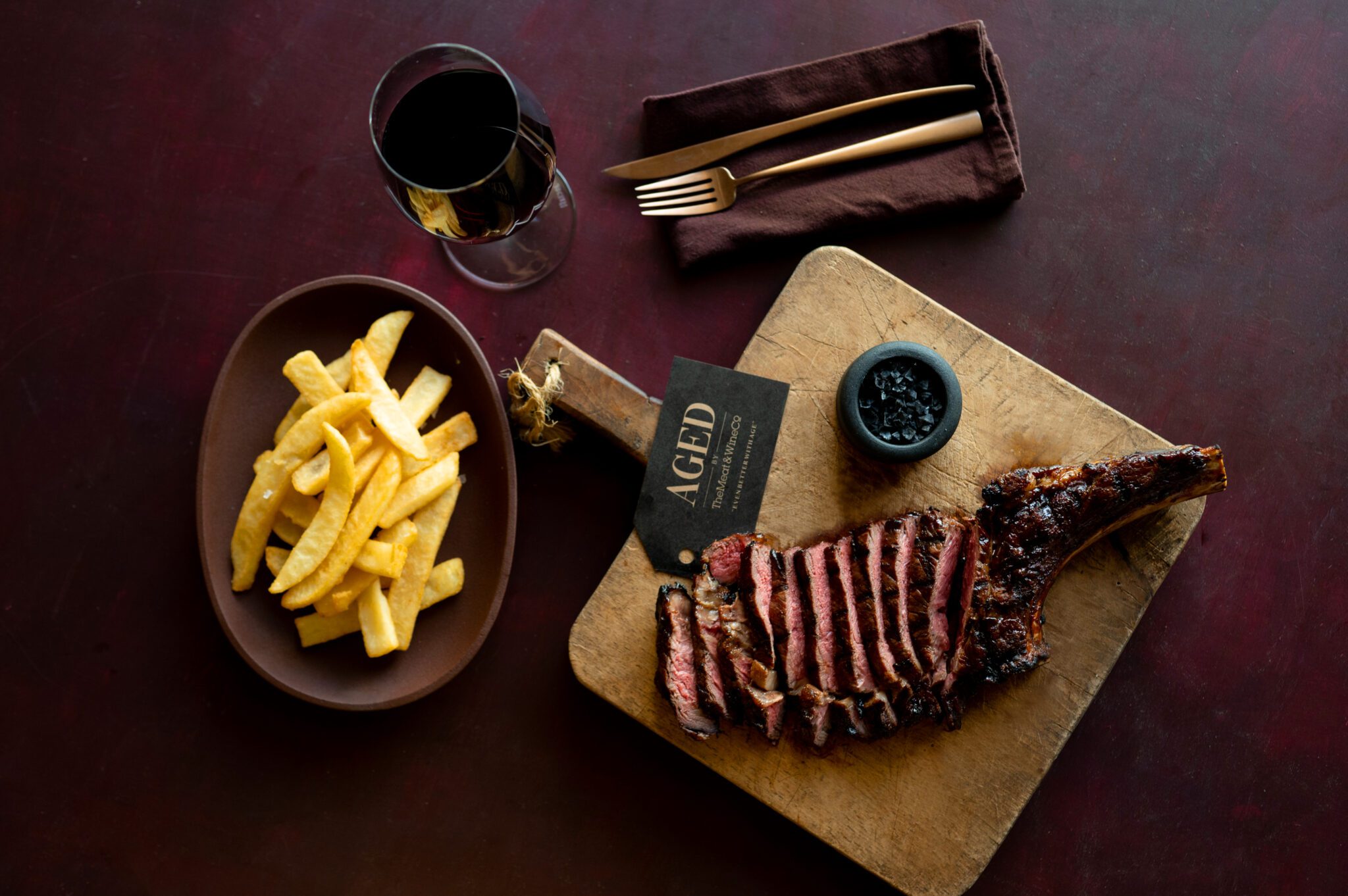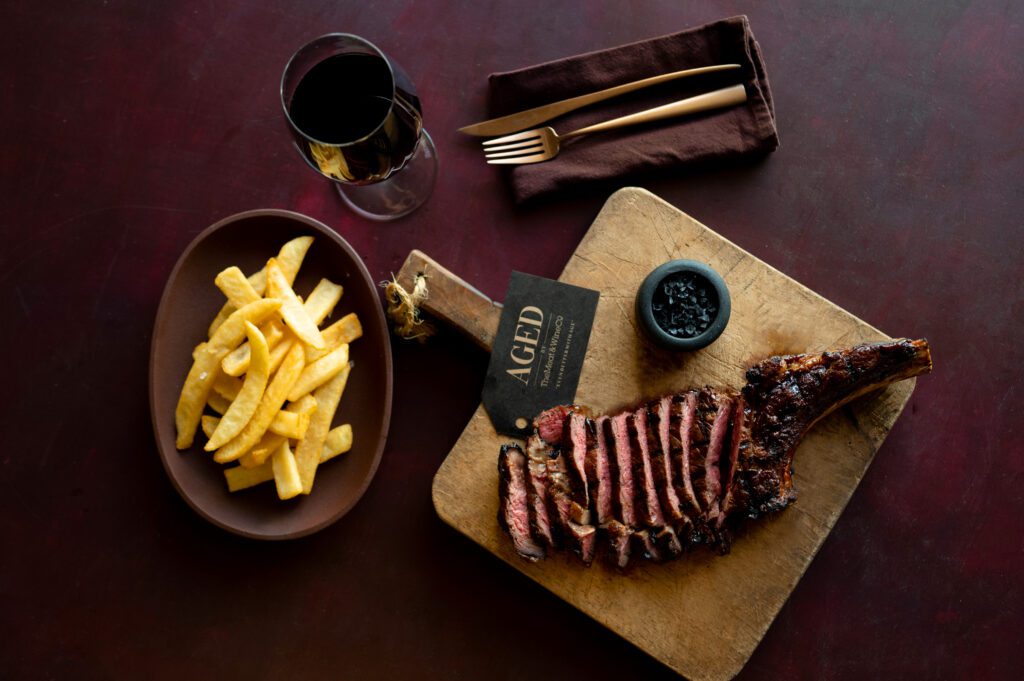 Dine on delicious meals at The Meat & Wine Co
There is nothing quite like a beautifully hot, perfectly prepared meal on a cold winter's night. Especially when you don't have to do the dishes.
The Meat & Wine Co offers diners a special winter dining experience in Melbourne, with an a la carte menu that balances premium steak options with a variety of Afro-centric meals and Australian favourites.
Our AGED programme is particularly special, as it provides in-house dry-aged steak with the option of tasting a classic aged rib-eye, or exploring with a dry-aged rib-eye that has been infused with a subtle caramelised onion and Japanese red miso flavour profile.
Add a refreshing cocktail to your evening or bask in the warm, relaxing notes of a deep red wine, and you have yourself a perfect evening indoors with friends or loved ones.
Better yet, there are four Meat & Wine Co locations around Melbourne, making it convenient no matter where you are. There's one in South Yarra on buzzing Chapel Street, one in Southbank in central Queensbridge Square, another in Chadstone in the vibrant Chadstone Shopping Centre, and one in Hawthorn East in a beautiful old heritage-listed bank site.
Make a reservation at your nearest Melbourne Meat & Wine Co for a winter warming night out with exquisite food, excellent drinks, and a cosy and welcoming atmosphere.