Looking for the perfect gift for someone who appreciates great food and wine? Whether you're looking for a gift for your wife, husband, girlfriend, boyfriend, or someone special, with a Meat & Wine Co gift card, you'll be treating them to an unforgettable dining experience featuring cutting-edge cuisine and world-class wines.
The Meat & Wine Co gift cards are available for any amount between $50 and $1,000. Each gift card purchased can be used in all Meat & Wine Co restaurants in Australia.
We have gift cards for sale online and at all our restaurants, so you can purchase one next time you visit one of our Sydney, Melbourne or Perth restaurants.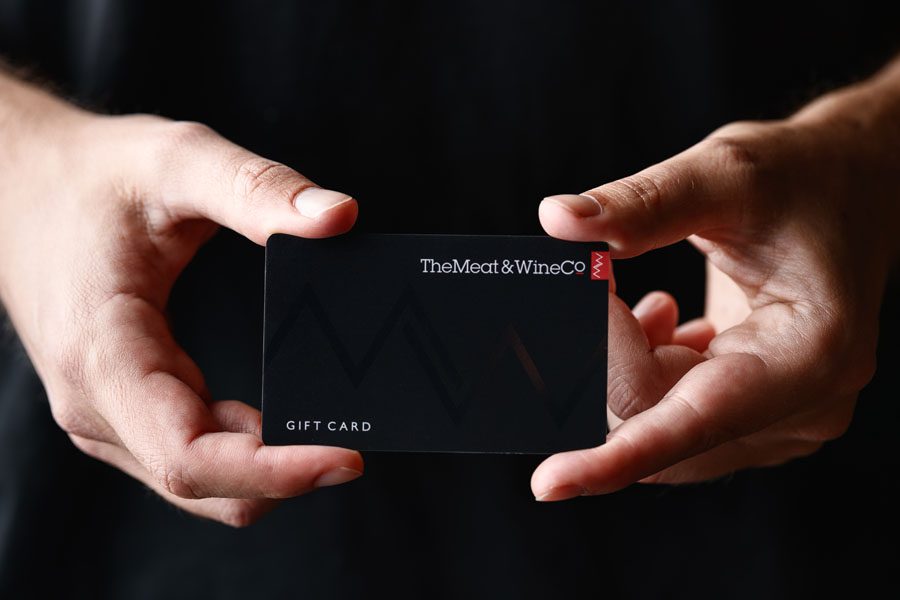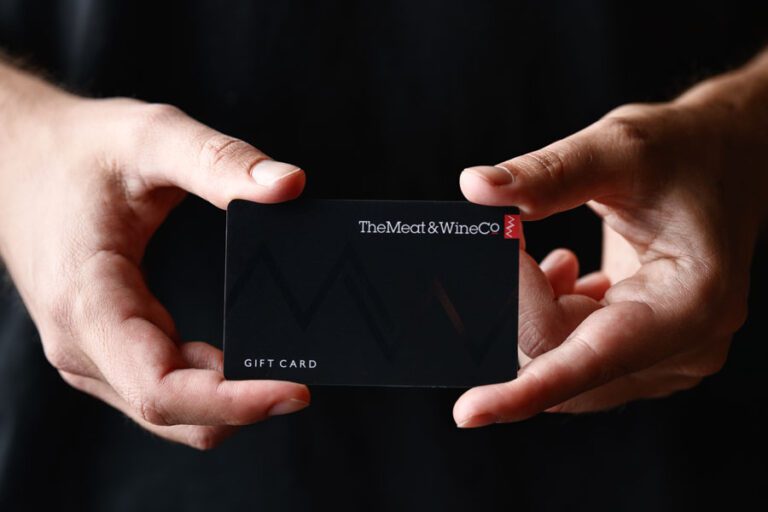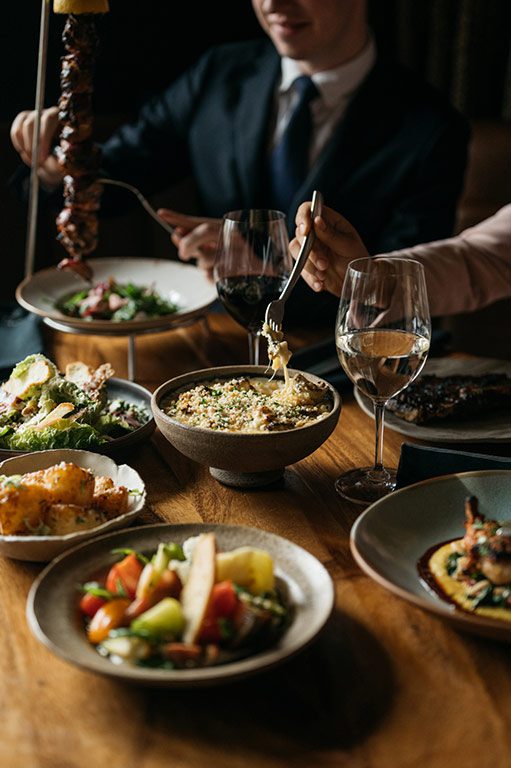 The Meat & Wine Co gift cards
Picking the ideal present for a loved one isn't easy. You want to make sure it's a gift they'll genuinely enjoy and that suits their tastes. If your wife, husband, girlfriend or boyfriend loves nothing more than a fantastic meal, spoil them with a Meat & Wine Co gift voucher.
Our exclusive line of Monte Beef is sourced solely for The Meat & Wine Co and produces top-graded steaks with an excellent flavour profile and texture. So, if your partner appreciates a good steak, give him or her the chance to taste some of Australia's best beef – think innovative dishes prepared by some of Australia's top chefs and wines hand-picked by our seasoned sommeliers – with a Meat & Wine Co gift voucher.
Whether it's for a birthday, anniversary or anything else, we have six restaurant locations throughout Sydney, Melbourne and Perth, so you and your partner can dine whenever and wherever it suits you both.
With gift cards up to $1,000 available, you can also contribute to an amazing event like a Father's Day celebration or birthday party at one of our venues for hire.