Buy anniversary gift cards online
Whether you're celebrating a wedding anniversary or years of partnership, give the perfect anniversary gift with a Meat & Wine Co gift card.
With private dining areas and venue hire options at each of our restaurant locations in Sydney, Melbourne and Perth, The Meat & Wine Co offers the perfect backdrop to celebrate your union – whether it's just the two of you, or together with family and friends.
The Meat & Wine Co gift cards are available for any amount between $50 and $1,000 – ideal for a first anniversary gift, 5-year anniversary gift, 10-year anniversary gift, or any other landmark occasion. Each gift card purchased can be used in all Meat & Wine Co restaurants in Australia.
We have gift cards for sale online and at all our restaurants, so you can purchase one next time you visit one of our Sydney, Melbourne or Perth restaurants.
Gift vouchers for $50 to $1,000 are available – perfect for gifts large or small.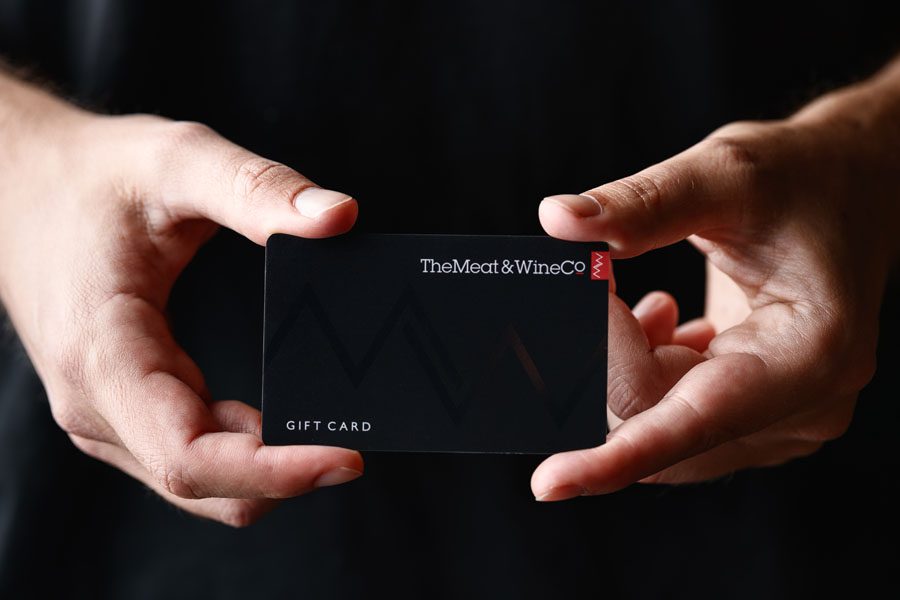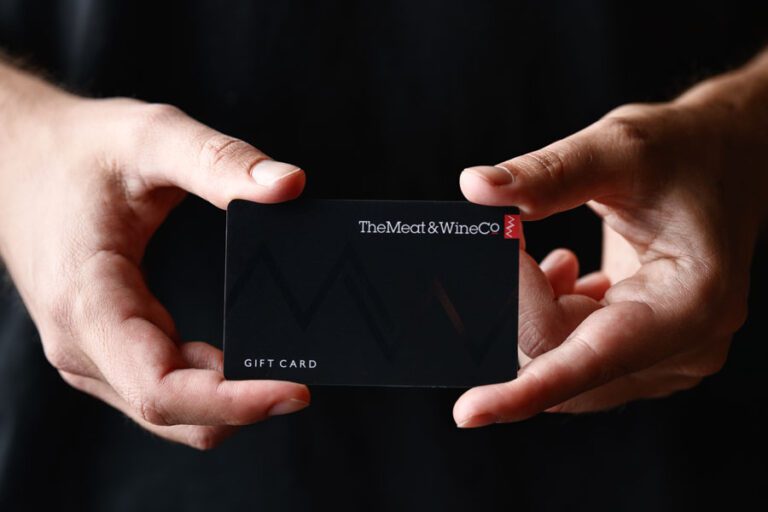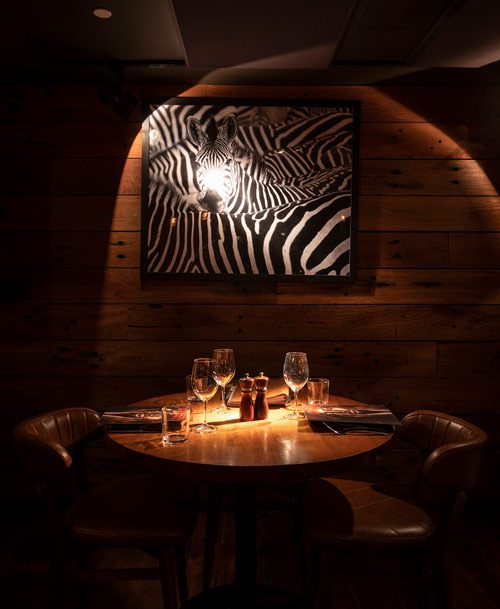 The Meat & Wine Co gift cards for anniversaries
Spoil your loved one by giving them the gift of exceptional food and wine with a Meat & Wine Co gift voucher.
For intimate anniversary dinners or lunches, you can use your anniversary gift card to sample our signature a la carte menu featuring premium-grade steaks sourced from our exclusive line of Monte Beef, seafood, fresh salads and artisanal cheeses from around the globe. Top off your meal by toasting your loved one with a glass of bubbly or wine from our wine list – our sommeliers can recommend the perfect drop to complement your food.
We have six restaurant locations throughout Sydney, Melbourne and Perth, so you and your partner can dine whenever and wherever it suits you both.
And, with gift cards up to $1,000 available, you can also contribute to an amazing event like a Father's Day celebration or birthday party at one of our venues for hire.