It's no secret that dads love steak – so what better way to treat your dad for his birthday or Father's Day than with the ultimate steakhouse experience? The Meat & Wine Co gift cards make the ideal surprise for any dad who loves premium-quality steak paired with the perfect wine or his favourite beer or cocktail.
The Meat & Wine Co gift cards are available for any amount between $50 and $1,000. Each gift card purchased can be used in all Meat & Wine Co restaurants in Australia.
We have gift cards for sale online and at all our restaurants, so you can purchase one next time you visit one of our Sydney, Melbourne or Perth restaurants.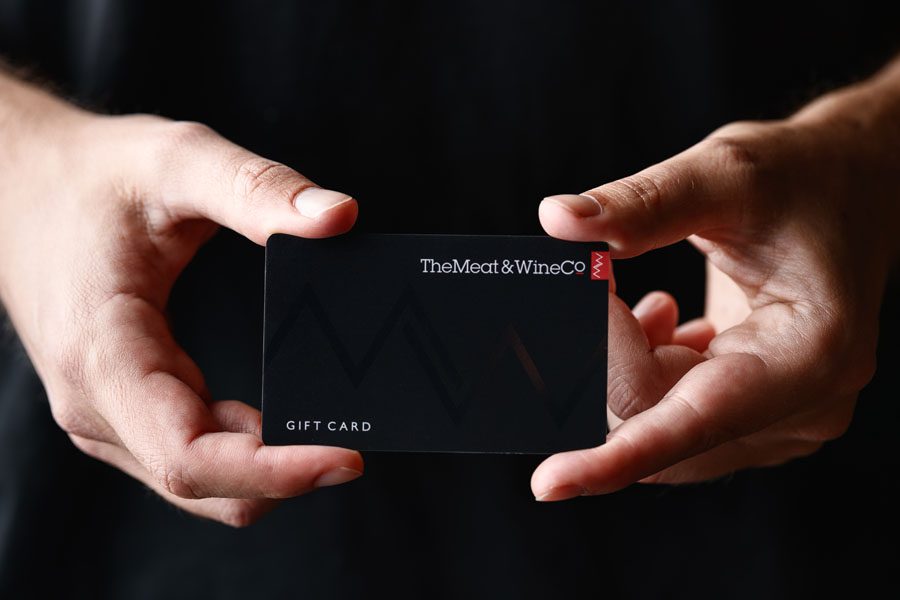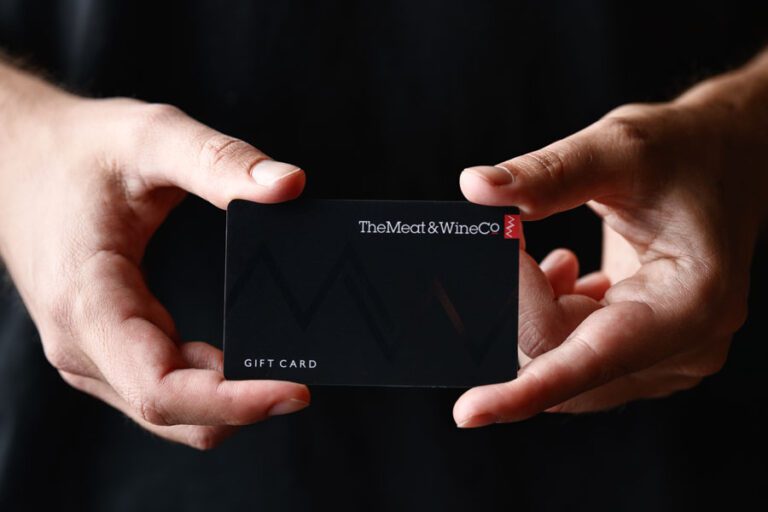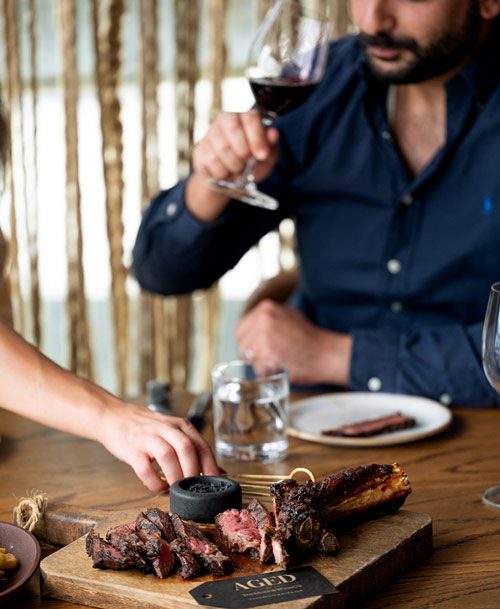 The Meat & Wine Co gift card – the best gift for dad
When a new pair of socks or set of golf balls won't cut it for your dad, master your gift-giving game by treating him to a Meat & Wine Co gift card. With a Meat & Wine Co gift voucher, you can say thanks to your dad for everything he does with a top dining experience featuring juicy steaks, dishes and beverages curated by our expert food and wine team.
Closely monitored from farm to table, our exclusive line of Monte Beef is sourced solely for The Meat & Wine Co to ensure only the most top-graded produce is served. So, if your dad considers himself a steak connoisseur, give him the chance to taste some of Australia's best steak with a Meat & Wine Co gift voucher.
Whether it's for Father's Day, dad's birthday, or any other occasion, we have six restaurant locations throughout Sydney, Melbourne and Perth, so your dad can dine at a location that's convenient to him.
And, with gift cards up to $1,000 available, you can also contribute to an amazing event like a Father's Day celebration or birthday party at one of our venues for hire.